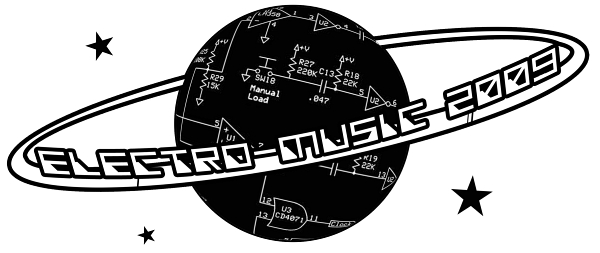 electro-music
festival
"The Woodstock of electronic music"
-- Philadelphia Inquirer


It's over! electro-music 2009 was a huge success - thanks to everyone who participated. Stay tuned for news about electro-music 2010. Be sure to check out Pocono Skies (May 15-16, 2010).
The electro-music(TM) festival is the world's premiere event for experimental electronic music. This three day conference/music festival includes concerts, seminars, demonstrations, and jam sessions. The scope is very broad, covering all aspects of electro-music: experimental electronic music, circuit bending, computer music, electro-jazz, modular synthesis, musique concrete, improvisation, algorithmic composition, multi-media, visual art and much more. The focus will be on participant involvement, sharing, community development, audience education, and great music.

The majority of the activities at electro-music 2010(TM) will be contributions of members of electro-music.com, an international community of composers and musicians that share a passion for electro-music.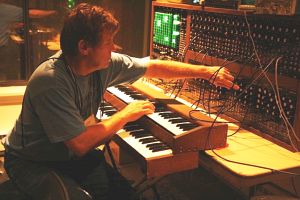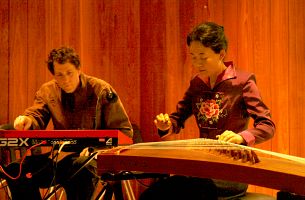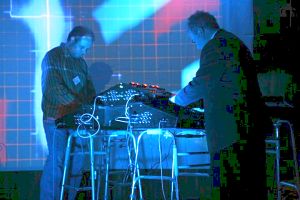 electro-music.com
is a place where artists and musicians meet, collaborate, support each other, sell CDs, and nurture their audiences. The community exists to create its own critical mass; to enable its members to develop music on their own terms.
Electro-music
is new music; still undefined; happening all over our planet.
Electro-music
is the natural result of techno/social trends: the availability of low-cost powerful electronic music technology, and the communication revolution enabled by the internet.
Electro-music
is not defined by a particular style or sound, but by its primary motivation being the joy of creation, and the love of electronic sounds. It can be slow and spacey, or fast and rhythmic; it crosses many genres.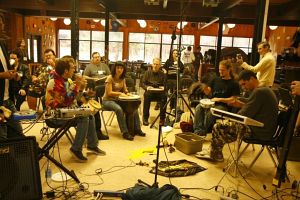 electro-music 2010
will build on the success of the previous

electro-music

events. Participants found them to be ground-breaking and inspirational experiences. Learn about the past events here. Check the photos and read the testimonials. Participate in the forum discussion here. We expect many of the artists who were at the earlier events to return in 2010, as well as some interesting and talented newcomers.
If you have questions or suggestions, please email us: event (at) electro-music.com