with
Howard Moscovitz
and
Bill Fox
Saturday weekly:
23:00 GMT 60 min.
This is a program of almost exclusively live music streamed from the studios at Chez Mosc, the home of electro-music.com's founder Howard Moscovitz. Mosc invites visiting musicians to come over and engage in musical collaboration.
On most Saturdays, Mosc's good friend and musical collaborator Bill Fox comes over. Together, Bill and Mosc are known as Twyndyllyngs. Together they have performed at many electronic music venues in the United States and Canada. Their music is improvisational. It can range for sleepy space music to very energetic experimental noise music.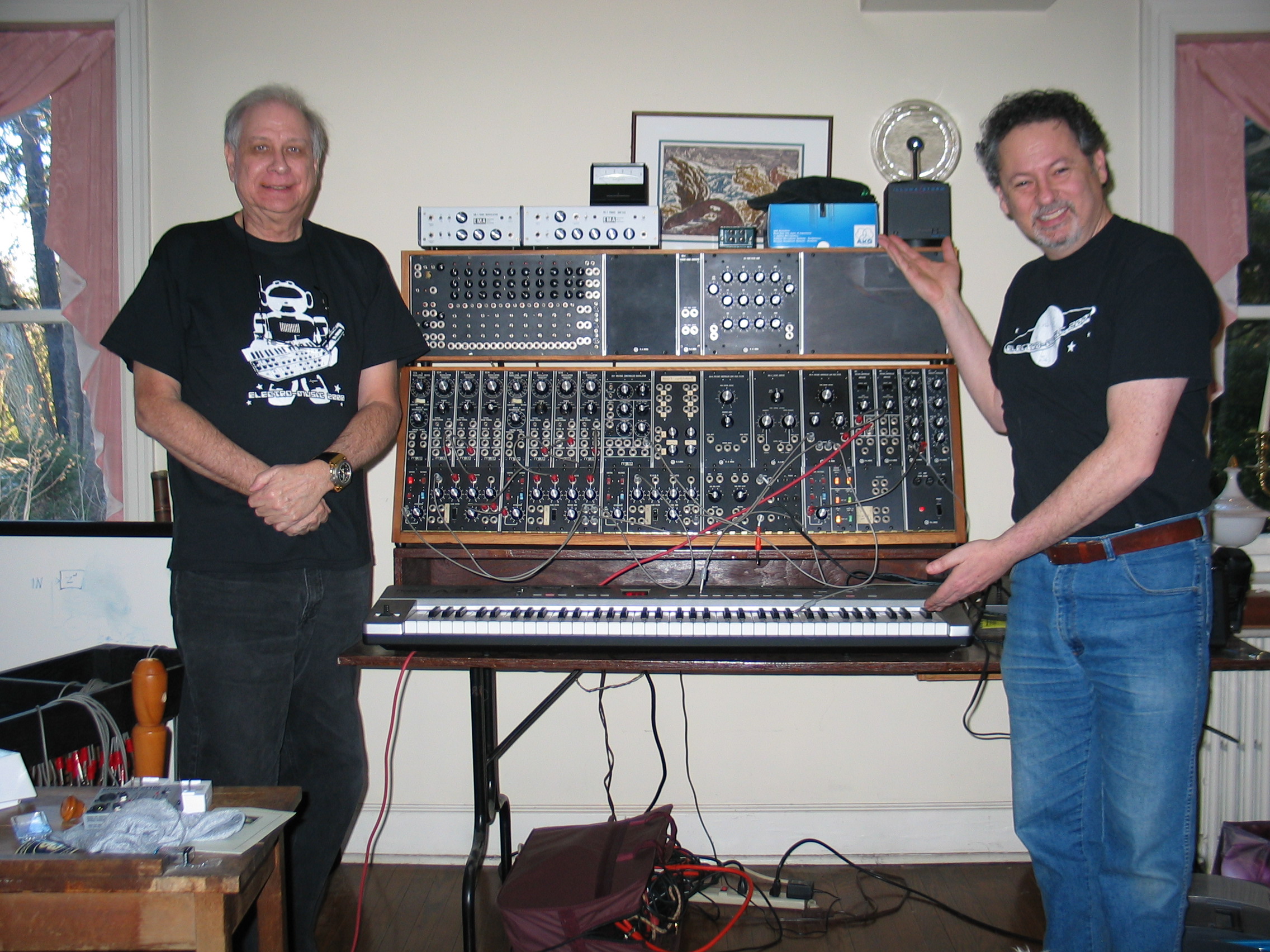 Howard and Bill - Twyndyllyngs with Mosc's old timey Moog Modular model 2C.
Sometimes a special guest will show up to either perform separately, or in a collaboration with Bill and Mosc. The show has a following of many people who regularly tune in. Many participate in the Chat Room when the program is on the air.
There is a forum topic about the Chez Mosc program here http://electro-music.com/forum/viewtopic.php?t=39797 - there are several photos and quite a few recordings of previous programs. If you tune in and have a comment, please join that topic.
Chez Mosc on after a snow in Pennsylvania - once very common, but now-a-days a rare event.