< Master Divider | Schematics | MS50 VCF >
< Diode - Cascode - Filter by Parkchemiker | Listbytype | MS50 VCF >
---
DIY | Filter | Fixed filter | Band pass | Ken Stone
---
Band Pass Filter by Ken Stone , project page for this circuit is here http://www.cgs.synth.net/modules/cgs30_bpf.html ,from there the short description :
This module is a simple bandpass filter with manually adjustable center frequency and Q. It is good for setting up artificial resonances for virtual instruments. Personally I find this sort of filter more interesting than the VCF, and as I needed a few more of them in my system I have produced this PCB.
More BPF can be connected in parallel to create even more resonant effects .
visit http://www.cgs.synth.net/ for more information in detail ,construction guide ,pcb.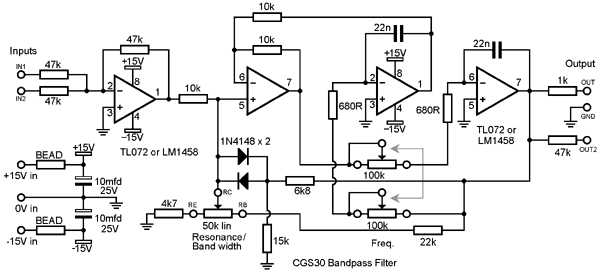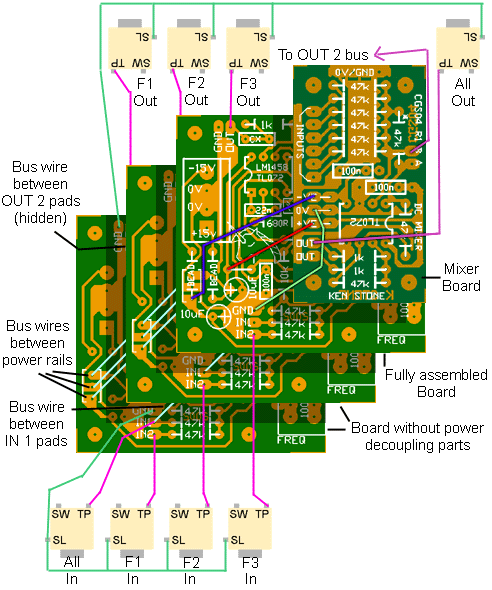 ---
< Master Divider | Schematics | MS50 VCF >
< Diode - Cascode - Filter by Parkchemiker | Listbytype | MS50 VCF >