< 3 Phase LFO originally by Rene Schmitz | Schematics | LFO by Juan Bermudez >
< 3 Phase LFO originally by Rene Schmitz | Listbytype | LFO by Juan Bermudez >
---
DIY | LFO | Thomas Henry
---
Controller LFO by Thomas Henry ,the whole thread is here featuring an article on it http://electro-music.com/forum/viewtopic.php?t=54665 ,from Thomas Henry himself : Hi gang,
Well here we go again with another project. This really is the best LFO I've done to date, from a musical point of view. There are lots of features and its behavior is very smooth on all fronts, if that makes sense.
Also included is a complete article I wrote up for it. I had originally intended this to go to a magazine, but somehow things got in the way.
As usual, I would appreciate it if you keep this stuff for your own personal use and not pass it around or try to go commercial with it. Always link back to the source in EM. Get in touch if you feel the need to do a PCB or something.
Dig in!
Thomas Henry
make sure you check : http://www.birthofasynth.com/ for more Thomas Henry designs as well as his Books on Synthesizer construction at Magic Smoke http://www.magsmoke.com/thomas_henry_books.asp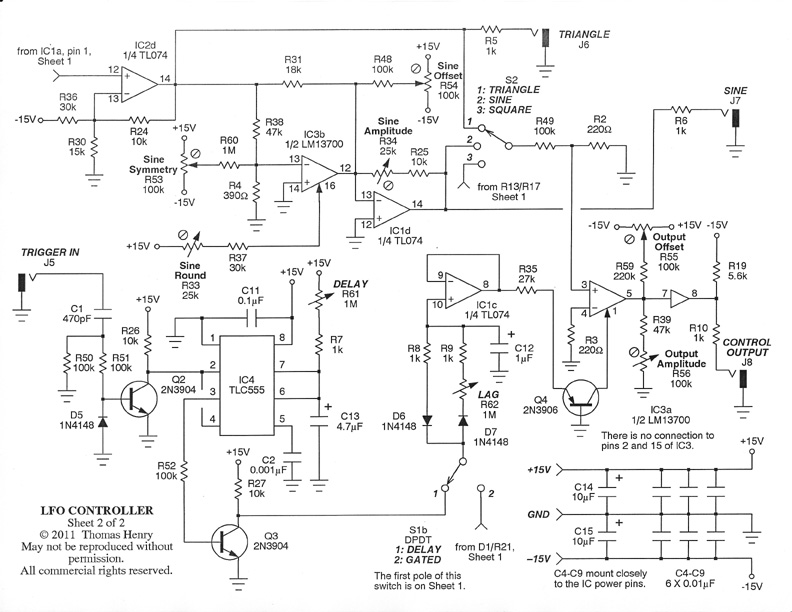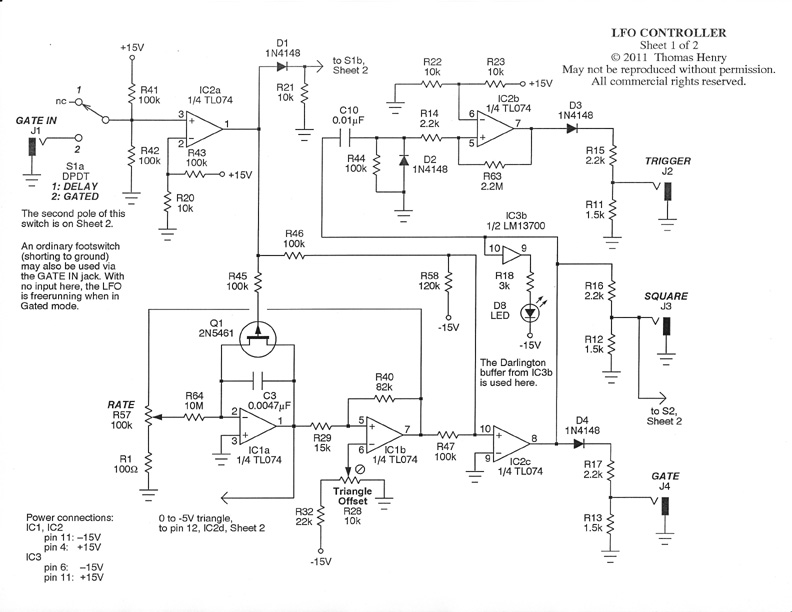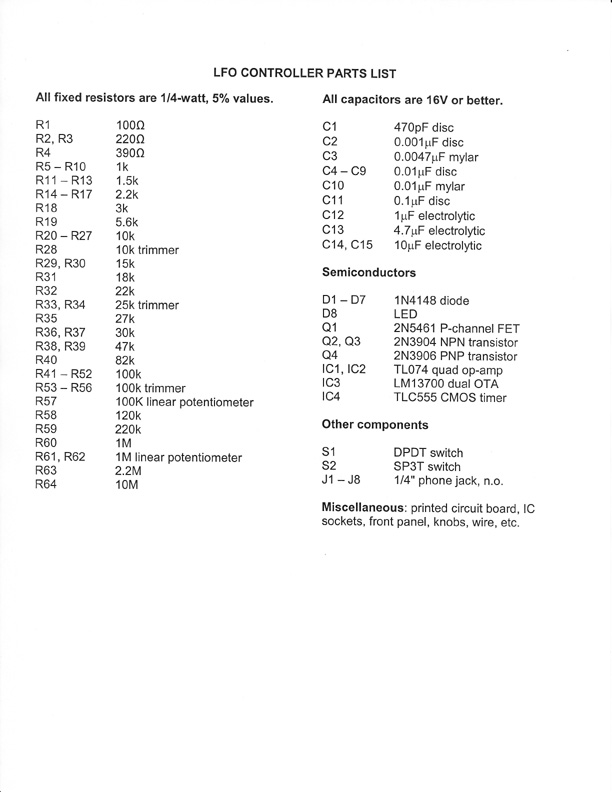 ---
< 3 Phase LFO originally by Rene Schmitz | Schematics | LFO by Juan Bermudez >
< 3 Phase LFO originally by Rene Schmitz | Listbytype | LFO by Juan Bermudez >