< Complex Waveform Generator by Scott Gravenhorst | Schematics | Voltage Processor-Mixer by Nyle Steiner >
Listbytype
---
---
Model 144 Dual Square Wave Oscillator by Buchla from the 100 Series ,from the Buchla historical site http://www.buchla.com/historical/b100/144-squareosc.html described short as :
Two independent oscillators in one unit. Frequencies are continuously variable from 5 cps to 20 kc and may be controlled internally or with externally applied voltages. There is provision for wide band amplitude and frequency modulation.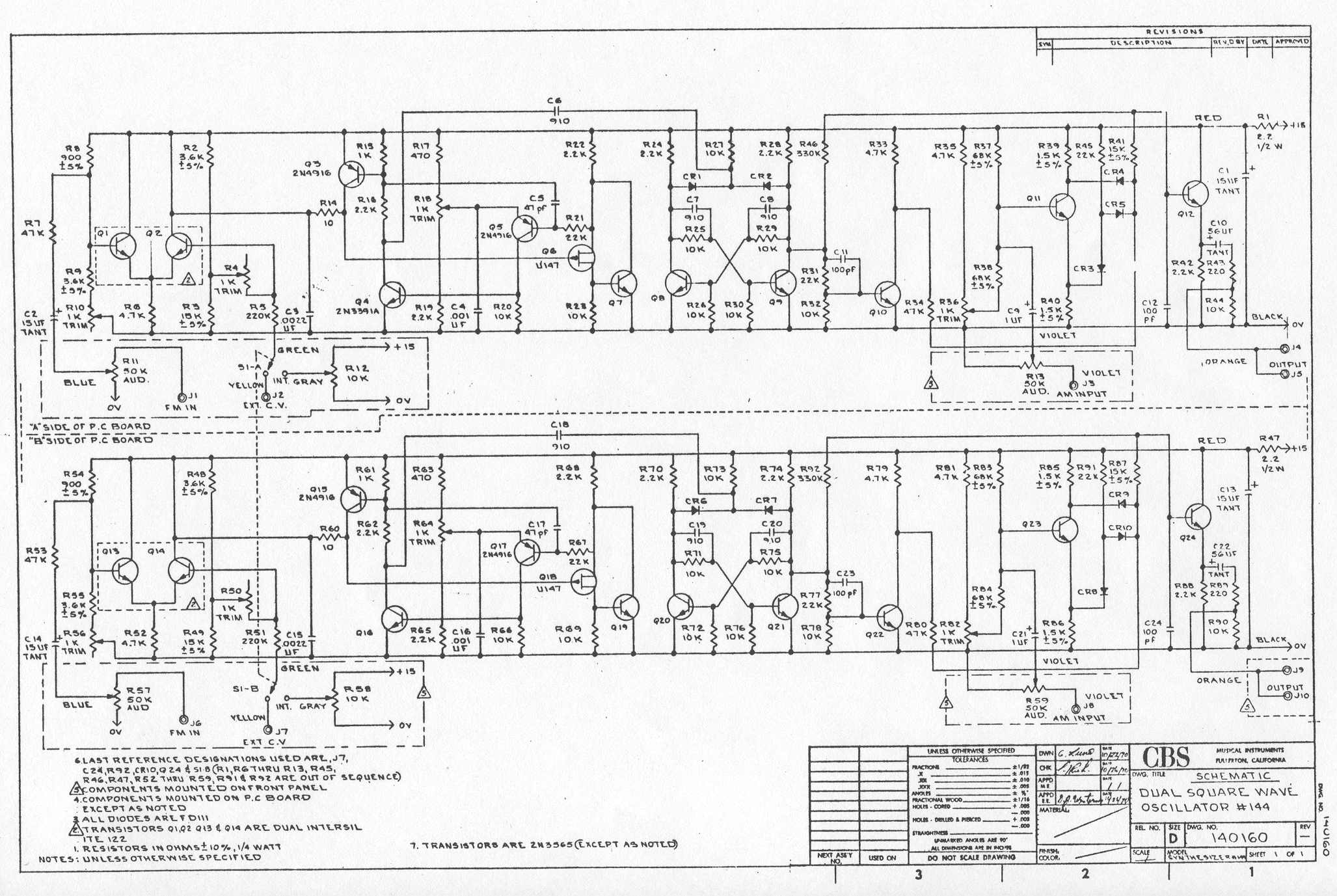 Note that there several known errors in this circuit.
---
< Complex Waveform Generator by Scott Gravenhorst | Schematics | Voltage Processor-Mixer by Nyle Steiner >
Listbytype