< Four pole Lowpass Filter | Schematics | Korg PS3100 Resonator >
< Four pole Lowpass Filter | Listbytype | Korg PS3100 Resonator >
---
DIY | Filter | Fixed Filter | Equalizer | Parametric | Moog | ACX Synth
---
Moog Parametric Equalizer by ACX Synth ,visit http://www.acxsynth.com/indexfr.htm for more information and details on this Moog adaptation and various other modules as well as pcb offers .
From the notes on the web page dedicated to this Filter :
This module is a parametric equalizer whose frequency can be voltage controlled. It is based on the heart of parametric MOOG.
Make sure you visit http://www.acxsynth.com/parameq/parameqfr.htm for tips on how to implement the dual gang pot used in this Filter ,bill of materials ,and further modifications .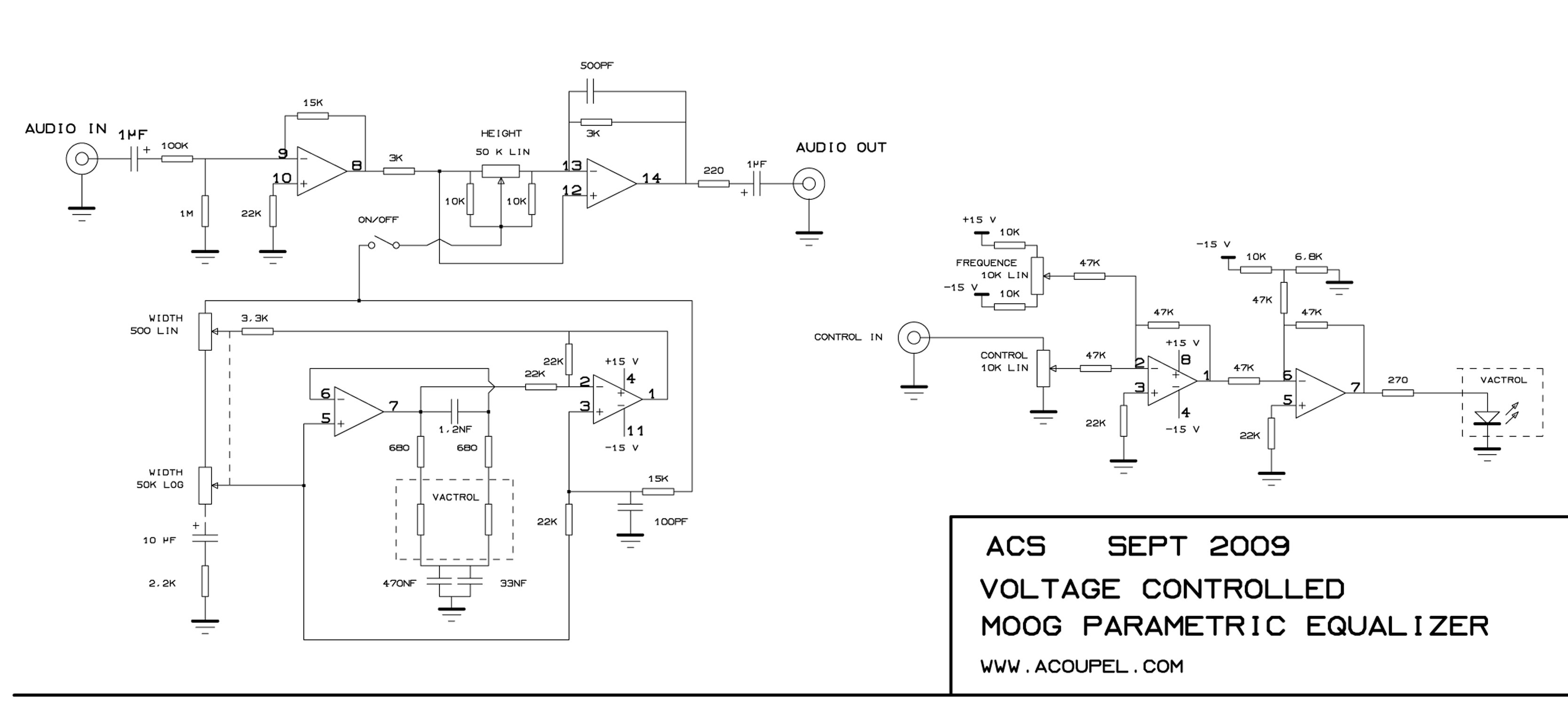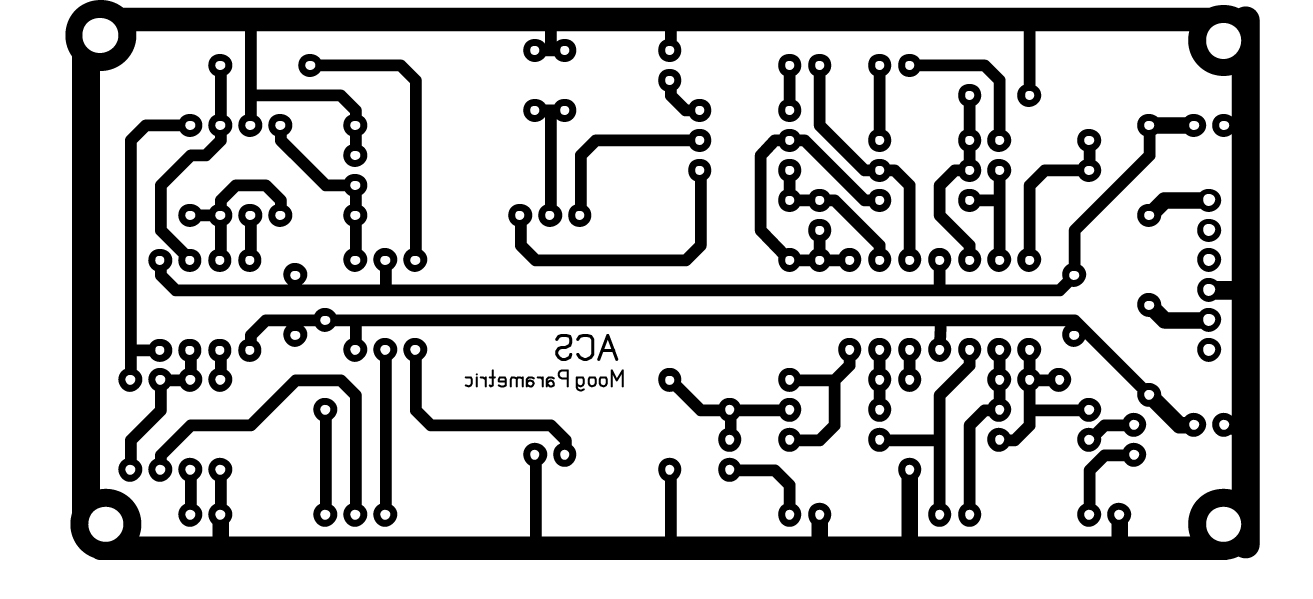 ---
< Four pole Lowpass Filter | Schematics | Korg PS3100 Resonator >
< Four pole Lowpass Filter | Listbytype | Korg PS3100 Resonator >