< Steiner Microcon Project | Schematics | Frequency Divider >
< WaveThing Multiply-Divide Wave Shaping Circuit | Listbytype | Phase Shifter >
---
DIY | Wave Shaping | Morphing | Jürgen Haible
---
Morphing Programmer by Juergen Haible ,as he describes in detail on his page : http://www.jhaible.de/tonline_stuff/morph.html
Morphing is crossfading of synth parameters, as opposed to just crossfading between complete sounds. Morphing is far more interesting than just plain crossfading or switching of sounds!
The idea is to store several parameters of a modular patch, and "morph" between them.
My morphing programmer also allows one to switch instantly between sounds with no morph taking place. You could switch between two or three sounds during a live performance, change a filter cutoff, an envelope decay time or a certain LFO modulation strength. You might even want to use a 4-pole-filter in one sound, and a 6-pole-phase-shifter in another. (You can create dramatically different sounds on a modular, when only a few parameters are changed in this manner.)
What is needed here is a set of preset voltages (potentiometers for manual control voltages), a switch to choose a certain set of preset voltages and VCAs to route the analog signal path.
While it is absolutely impossible to store "all" parameters of a large modular system, sometimes it is very helpful to store at least a handful.
read the whole article here : http://www.jhaible.de/tonline_stuff/morph.html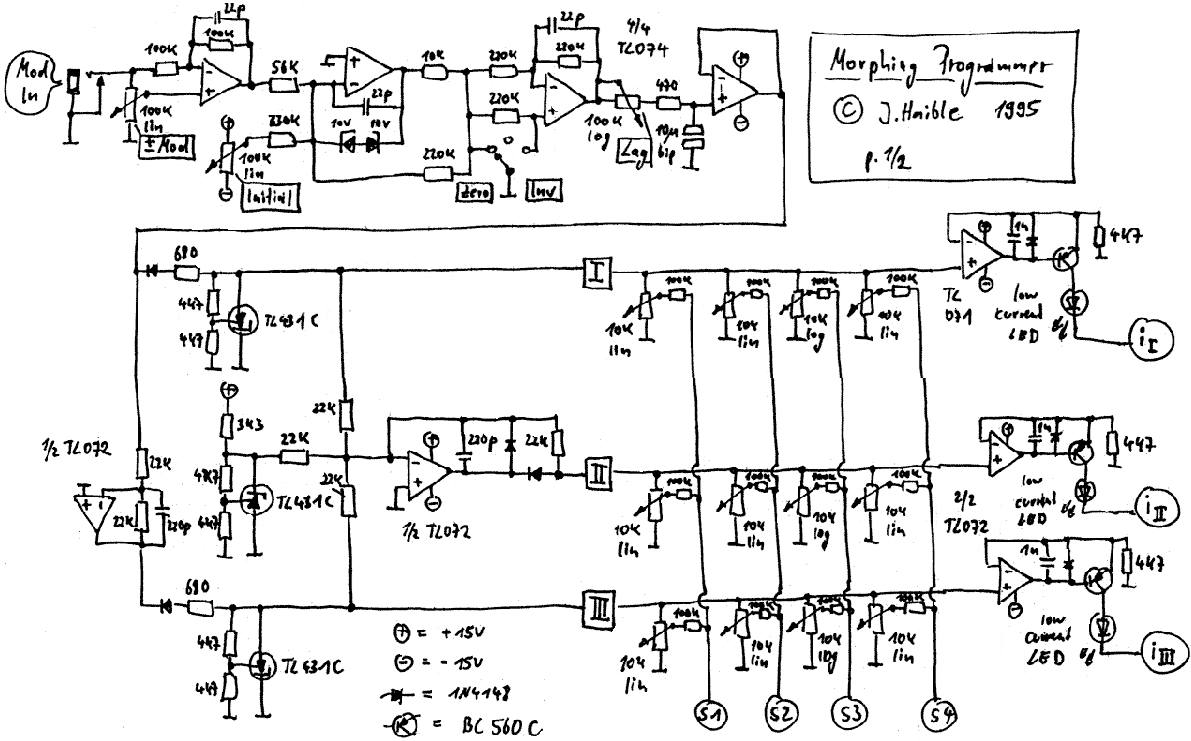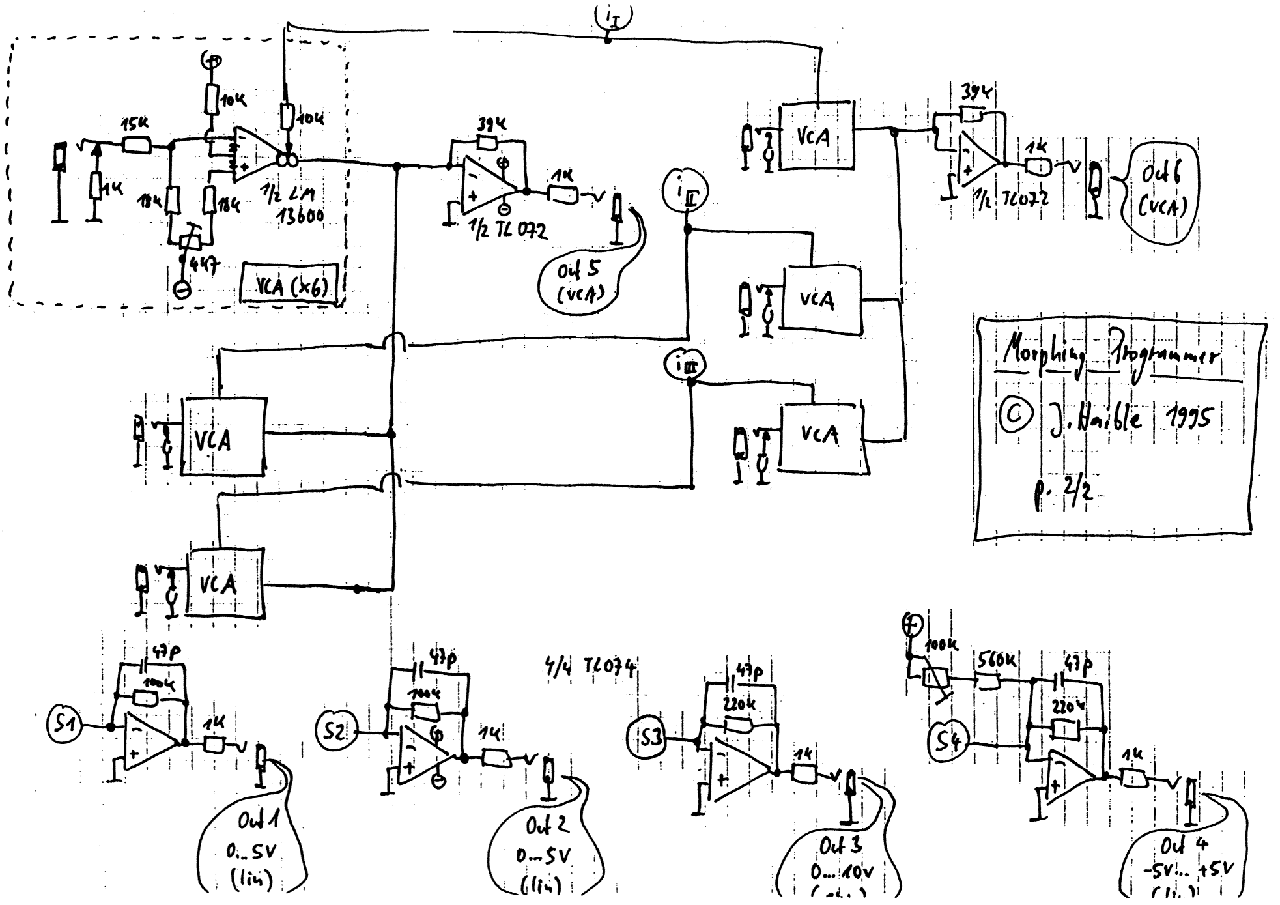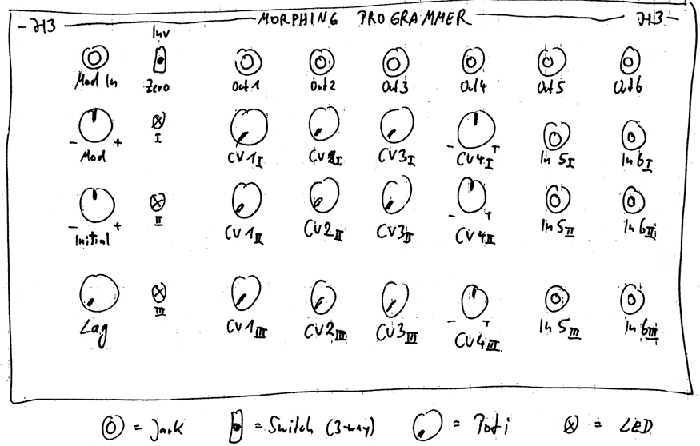 ---
< Steiner Microcon Project | Schematics | Frequency Divider >
< WaveThing Multiply-Divide Wave Shaping Circuit | Listbytype | Phase Shifter >