< Diode - Cascode - Filter by Parkchemiker | Schematics | ETI 5600 VCO designed by Trevor Marshall >
< Moog Minisonic inspired VCO by EFM | Listbytype | ETI 5600 VCO designed by Trevor Marshall >
---
DIY | VCO | Yves Usson
---
VCO by Yves Usson ,for details and BoM on construction on this VCO visit : http://yusynth.net/Modular/EN/VCO/index.html Description from the page :
Should modular DIYing compare to a meal, the VCO is the main course ! It is the heart of the system, the module without which a system cannot be called a Music Synthesizer.
The design of such a module is not easy and building one with good accuracy, low drift and good thermal stability is not simple. I have tried various architectures and eventually came up with quite a classical design.
the layout presented here is for matched BC547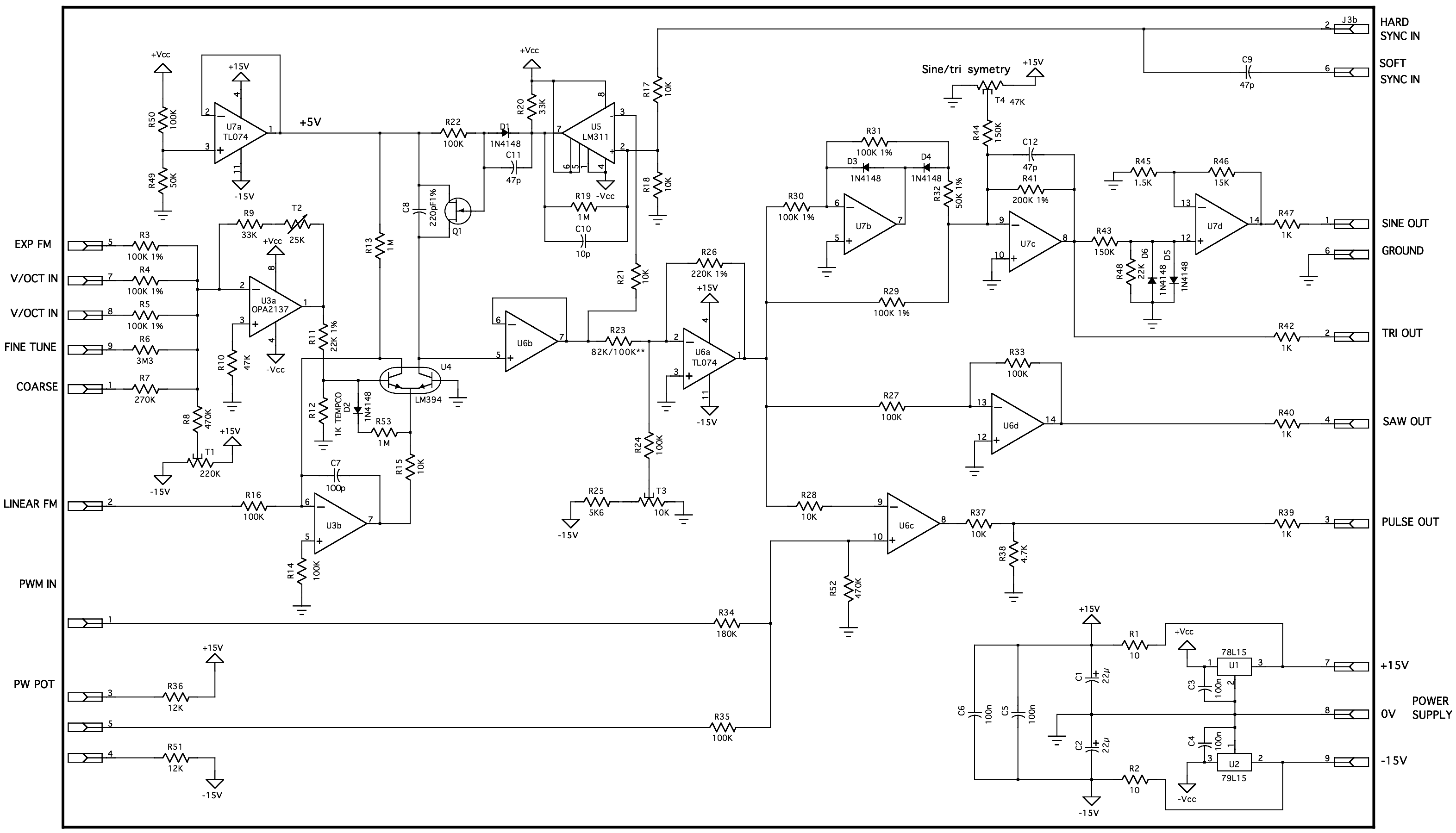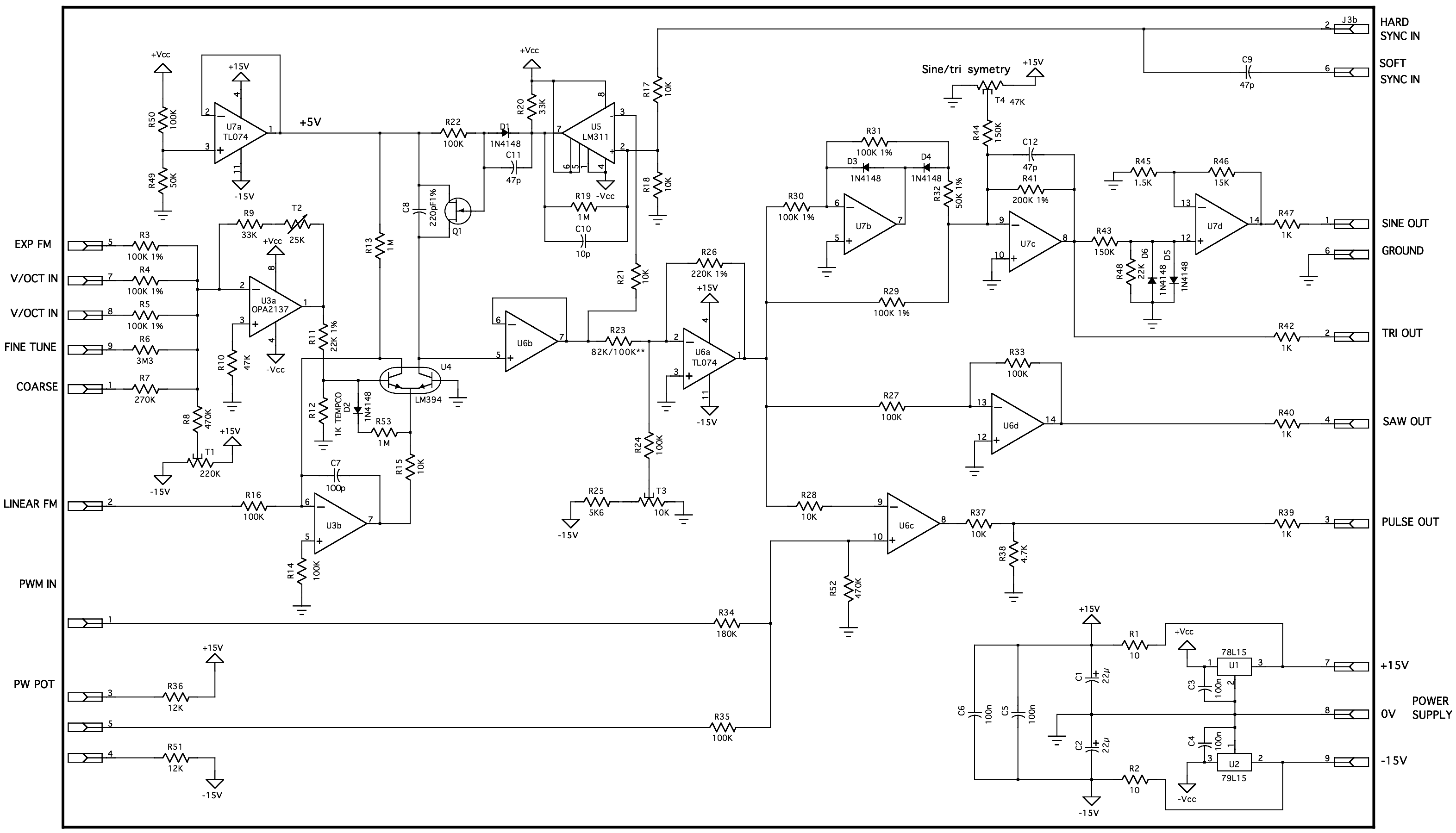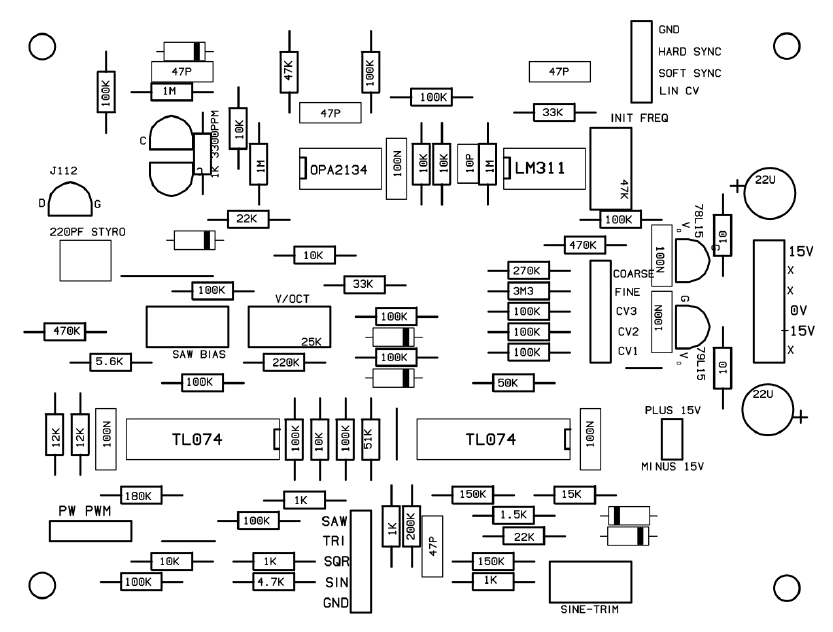 ---
< Diode - Cascode - Filter by Parkchemiker | Schematics | ETI 5600 VCO designed by Trevor Marshall >
< Moog Minisonic inspired VCO by EFM | Listbytype | ETI 5600 VCO designed by Trevor Marshall >