< Richard Brewster's version of CGS-ASM VCO | Schematics | Moog Minisonic inspired VCO by EFM >
< Richard Brewster's version of CGS-ASM VCO | Listbytype | Moog Minisonic inspired VCO by EFM >
---
DIY | VCO | Thomas Henry | 4046
---
A CD4046 Based VCO by Thomas Henry ,visit http://www.birthofasynth.com/Thomas_Henry/Pages/X-4046.html for a complete analysis and demo of this circuit ,also on this thread on the forum : http://electro-music.com/forum/viewtopic.php?t=42721 from the notes on birth of a synth website :
The X-4046 VCO uses only four ICs to provide five output waveforms, exponential control, linear modulation, and an absolutely scorching hard sync effect. a word from Thomas Henry on the use of CD4046 :
..Be sure to pay heed to what he found about this project: 4046 chips from some manufacturers just don't hit spec for whatever reason. But it's easy to deal with the problem. Don't waste time with the instruments. Just try tuning this by ear first. If you've got a bad brand, you'll know it at once---you won't be able to tune the VCO anywhere in its range. On the other hand, if you've got it nailed down by ear, then either:
1. Quit tuning, since your ears are the final arbiter anyway. Otherwise, 2. Pull out the frequency counter and DVM and have at it.
I used the CD4046 from National Semiconductor with no problems at all.
Thomas Henry
PCB Layout by Ryk John Miller Thekreator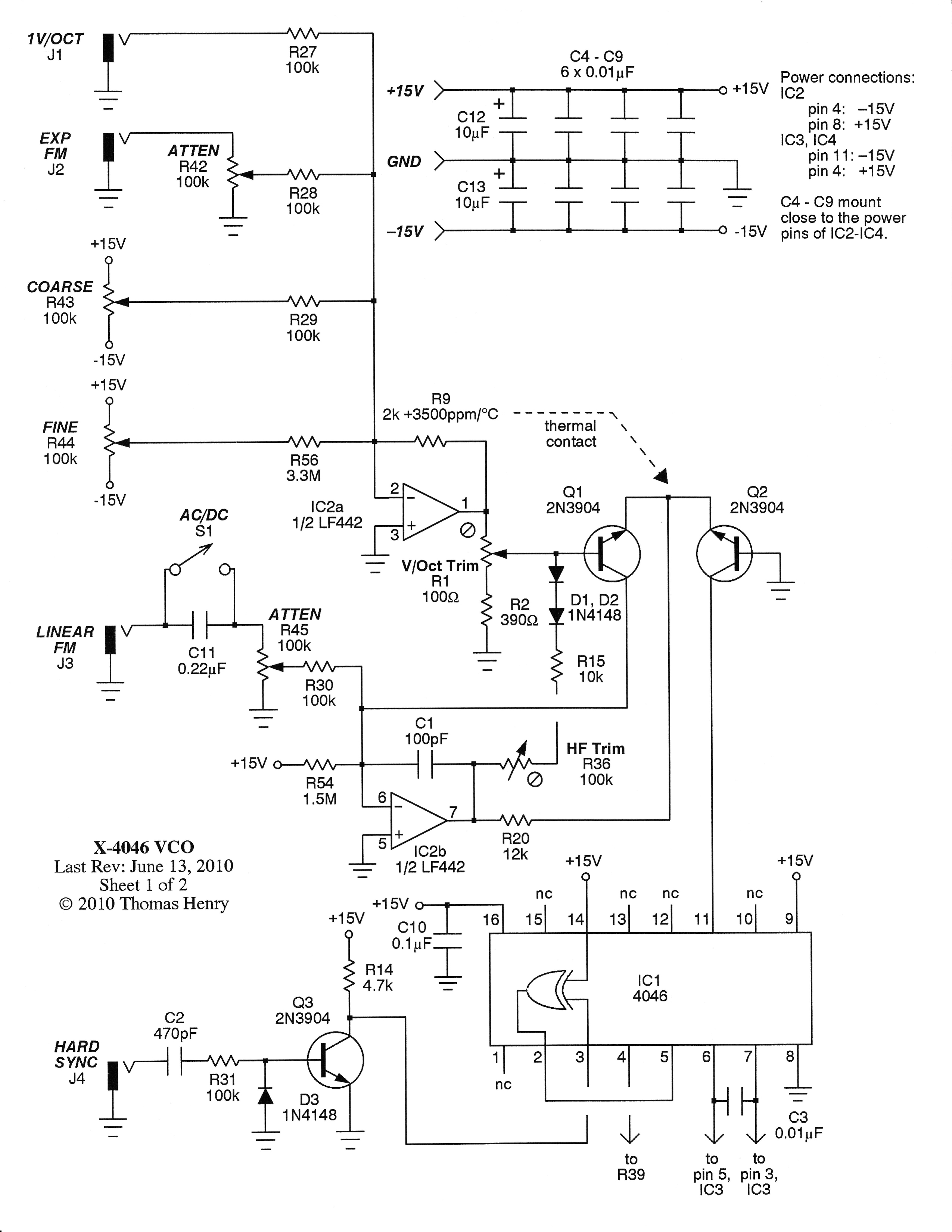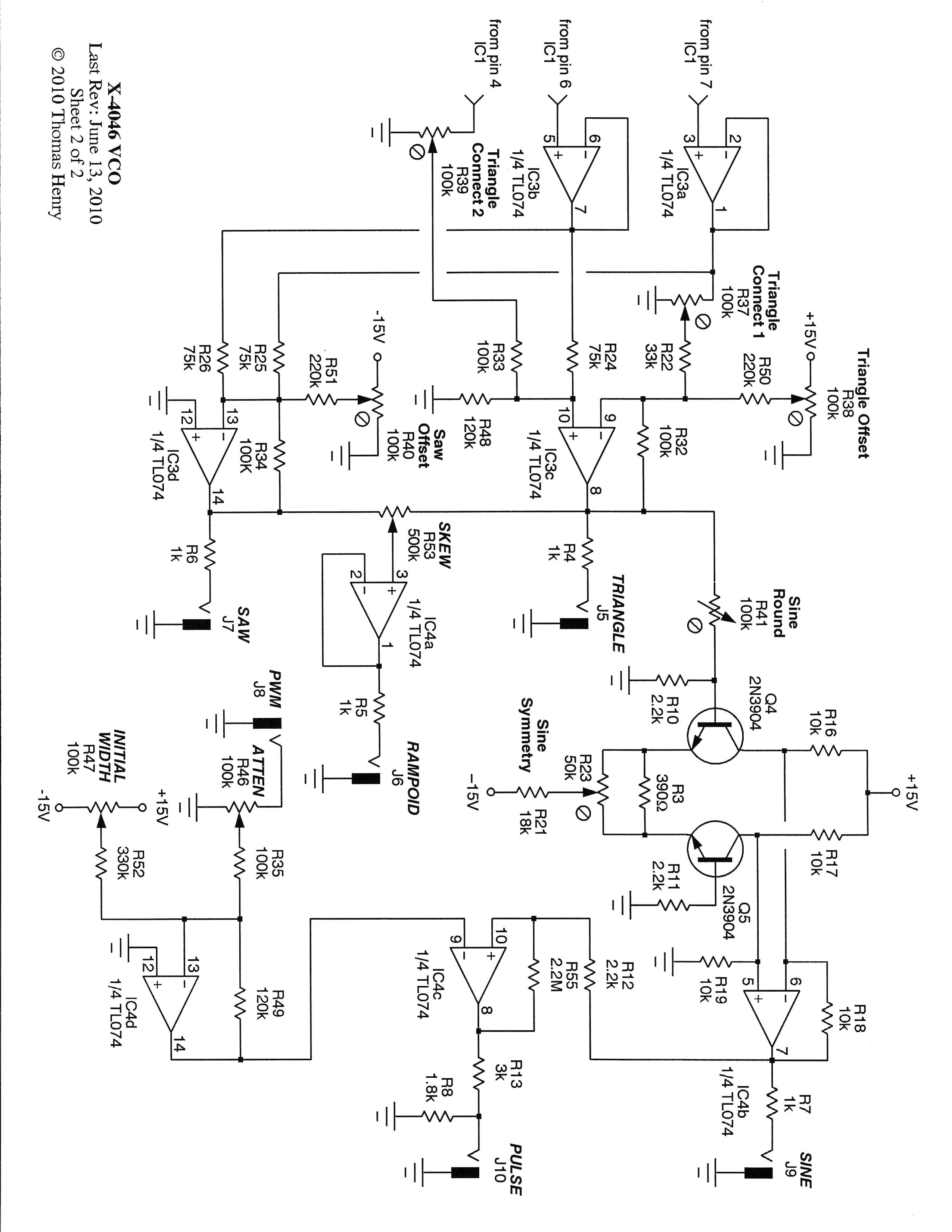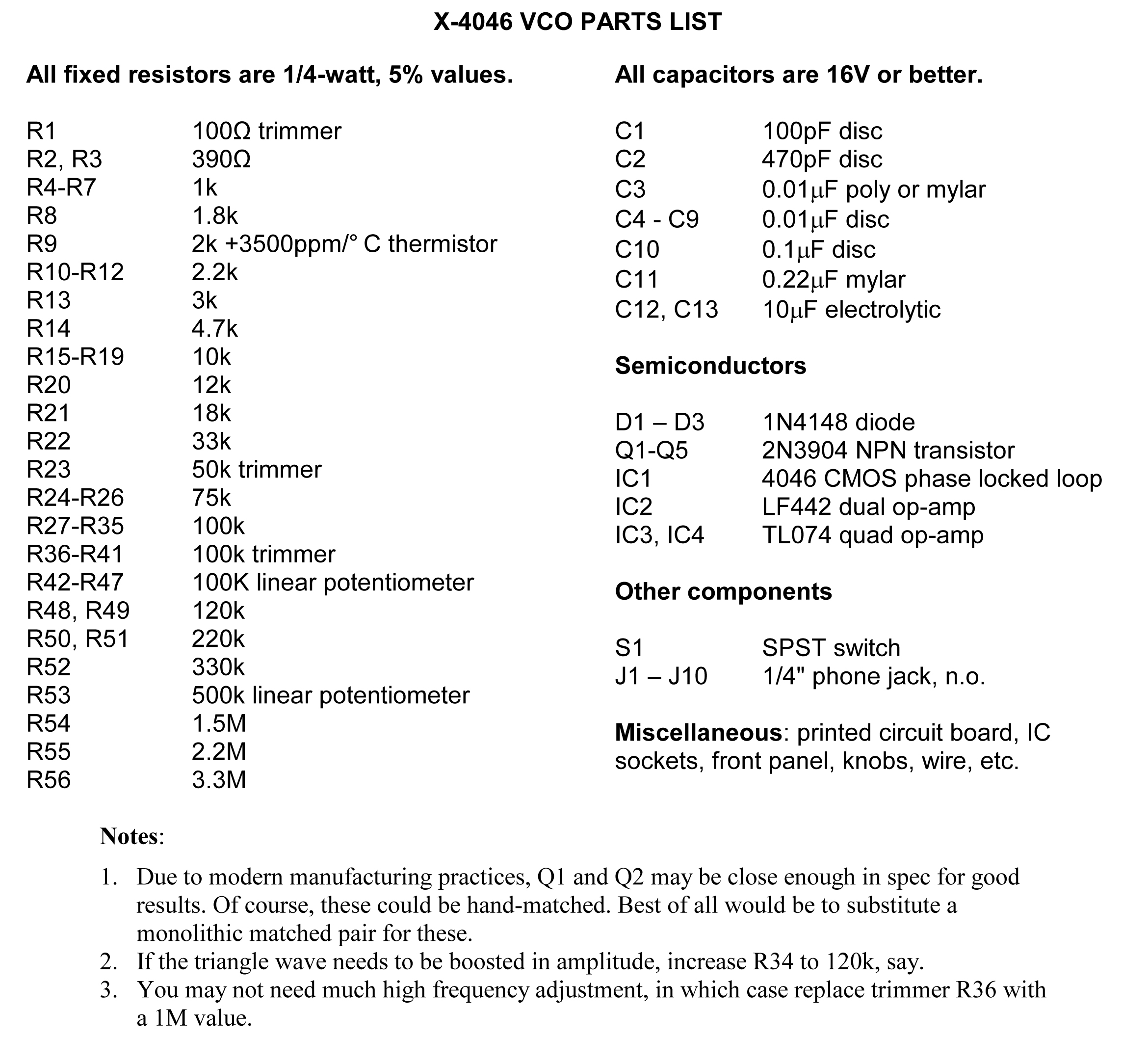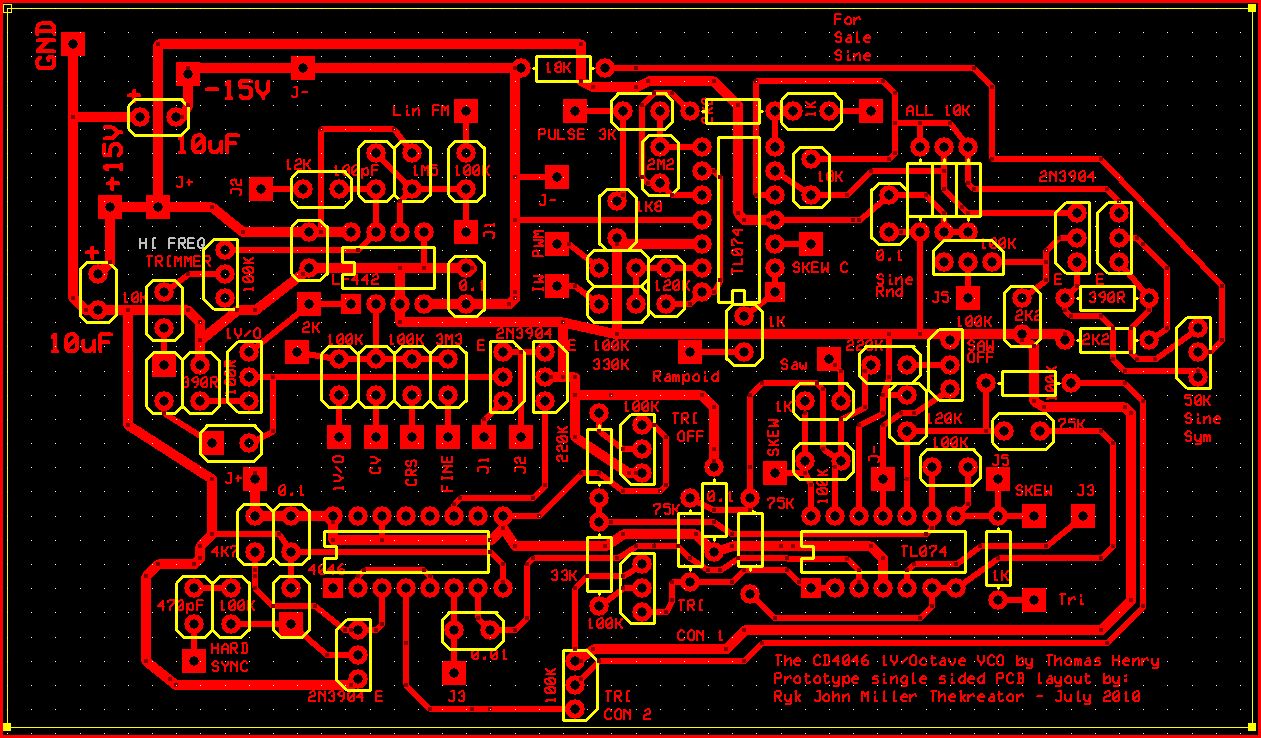 ---
< Richard Brewster's version of CGS-ASM VCO | Schematics | Moog Minisonic inspired VCO by EFM >
< Richard Brewster's version of CGS-ASM VCO | Listbytype | Moog Minisonic inspired VCO by EFM >