< CLOCK DIVIDER | Schematics | Master Divider >
< CLOCK DIVIDER | Listbytype | Master Divider >
---
DIY | Router | sequencer | Yves Usson | Wave Shaping
---
Sequential Router by Yves Usson ,from the notes by Yves on this module :
This module was designed in order to create complex and intricated sequences out of three basic sequences provided by one or more external sequencers. As a matter of fact, it is a kind of sequential (maximum six steps) multiplexer that makes it possible to route three analogue inputs to two different outputs. For each step, a rotary switch offers nine possible routes (number sare for inputs and letters for outputs, A2-B1 reads output A receives input 2 and output B recives input 1) : A1-B1, A1-B2, A1-B3, A2-B1, A2-B2, A2-B3, A3-B1, A3-B2 and A3-B3. For the STEPs #2 to #6 the first position of the rotaries is the sequence RESET function. Strictly speaking this offers more than 531.441 possible combinations ! The steps are shifted either using a push button or by an external GATE signal. The routing sequence is reset to start position using a RESET push button or by an external signal. Yellow LEDs indicate which STEP is active.
Note that it can be used also for sequencing-multiplexing three audio sources to two audio channels !
visit http://yusynth.net/Modular/index_en.html for full description on this and many other Yusynth designs including PCB layouts ,construction guide ,wiring diagrams and demo's .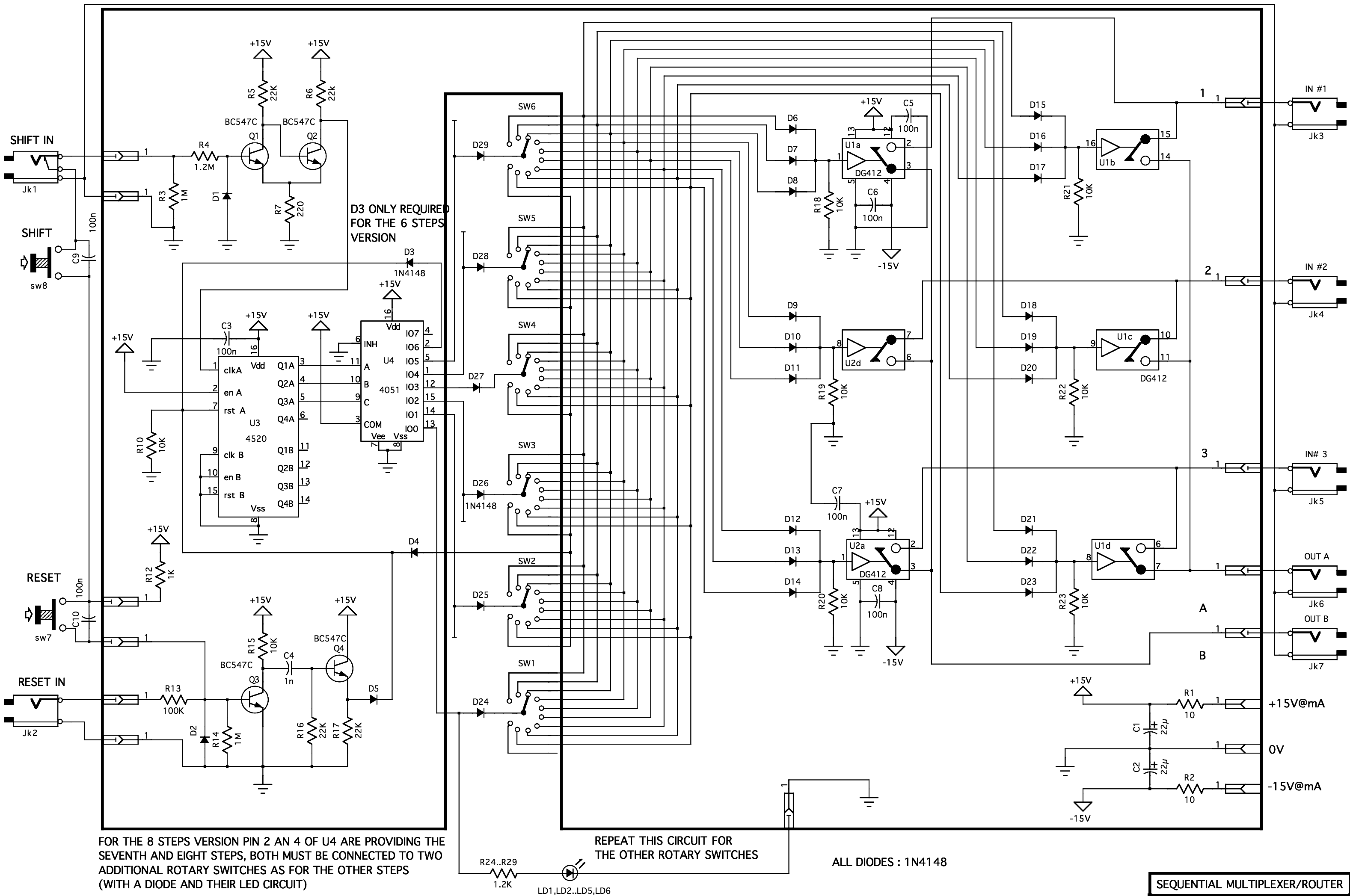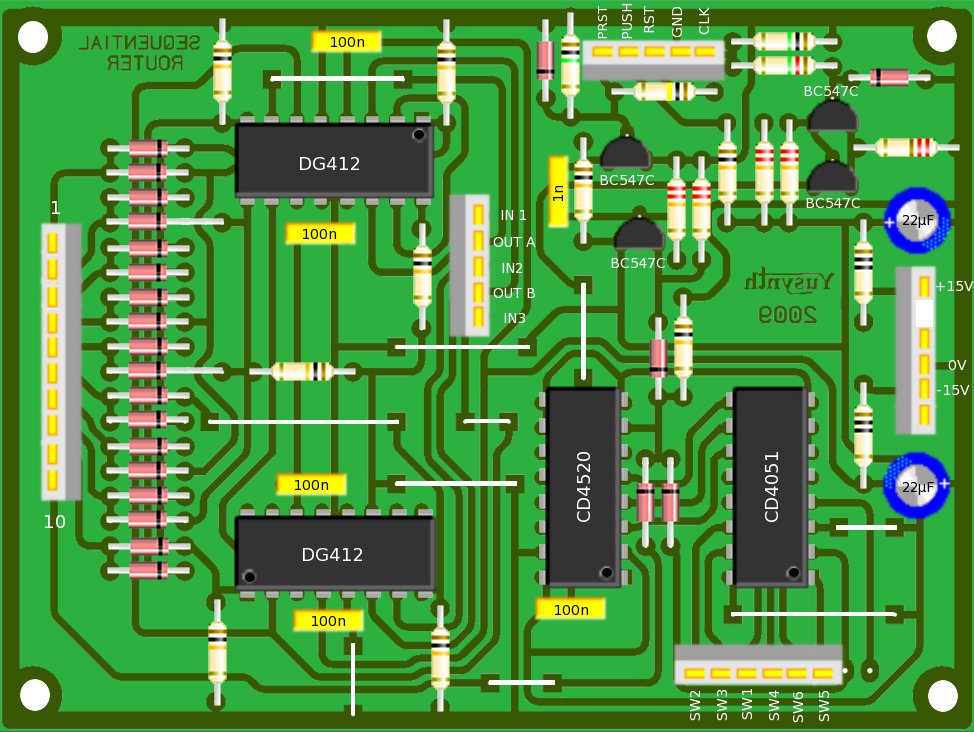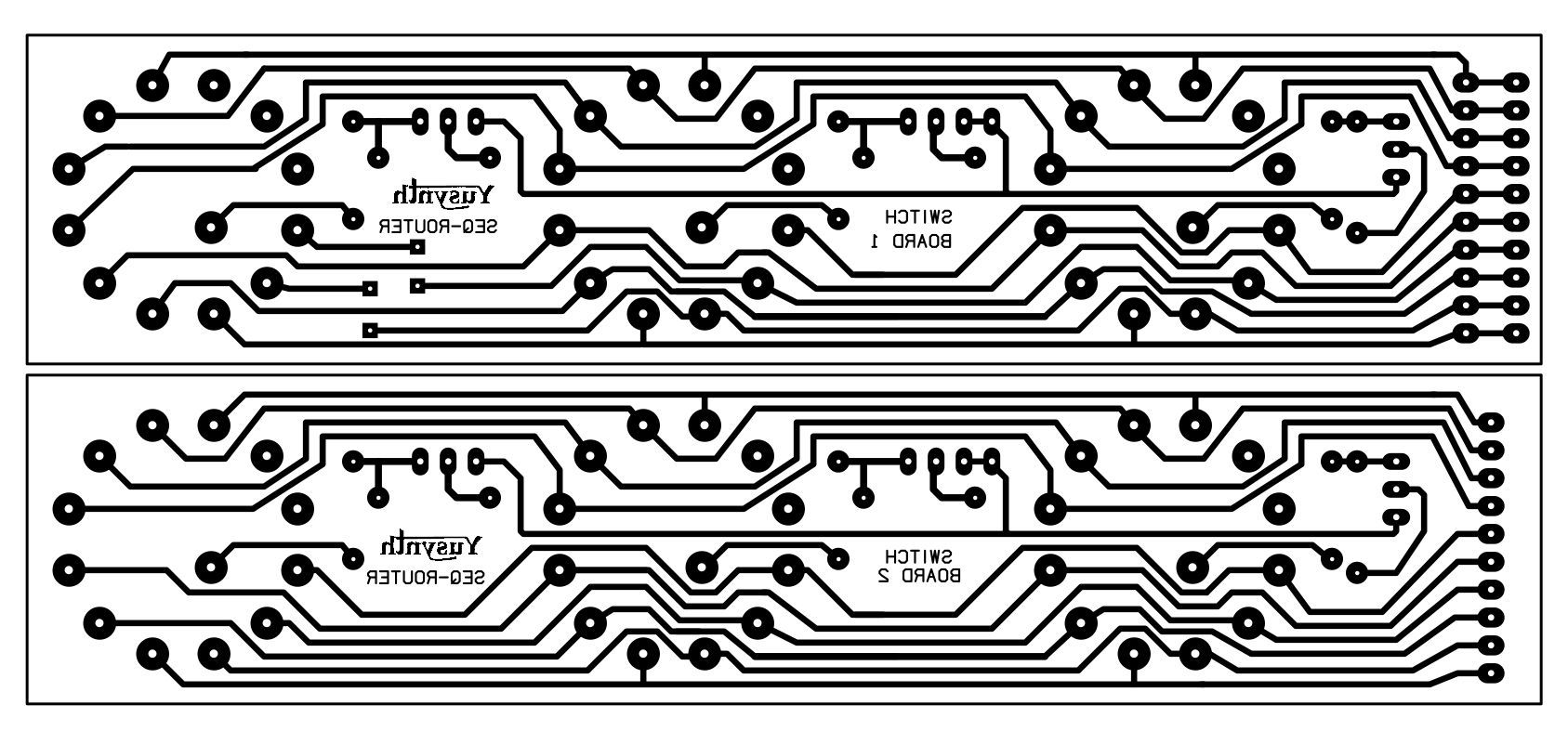 ---
< CLOCK DIVIDER | Schematics | Master Divider >
< CLOCK DIVIDER | Listbytype | Master Divider >