< Multifunction LFO - EG Generator by Osamu Hoshuyama | Schematics | Music Easel Adaptation - Envelope Generator by Aaron Lanterman >
< ADSR design by Nicolas Woollaston | Listbytype | Music Easel Adaptation - Envelope Generator by Aaron Lanterman >
---
DIY | EG | AR | ASR | Strazdas
---
Simple dual A(S)R by Strazdas ,following this thread http://electro-music.com/forum/viewtopic.php?t=50401 as it's noted : Idea is taken from old russian Radio 1992 magazine, but adopted to modern modular needs .
All diodes n4148. With trimmers R13, R20 you set max EG voltage (you may vary from near 15V to 0V). Timing caps are C2 & C4 (tantalum are best), but you can change them for your needs or make switch for different timing eg. FAST-SLOW-MEDIUM as shown in MFOS dual EG. With R1 and R2 you set GATE voltage (now it's +0,9V), for ±12V users calculate your own needs. Will work with ±12V PSU.
NOT TESTED! but breadboarded and tested with +8V with no op-amps as on original schematics (it uses russian K176 series CMOS with operational voltage max +9V)
This is V2 of this Envelope Generator .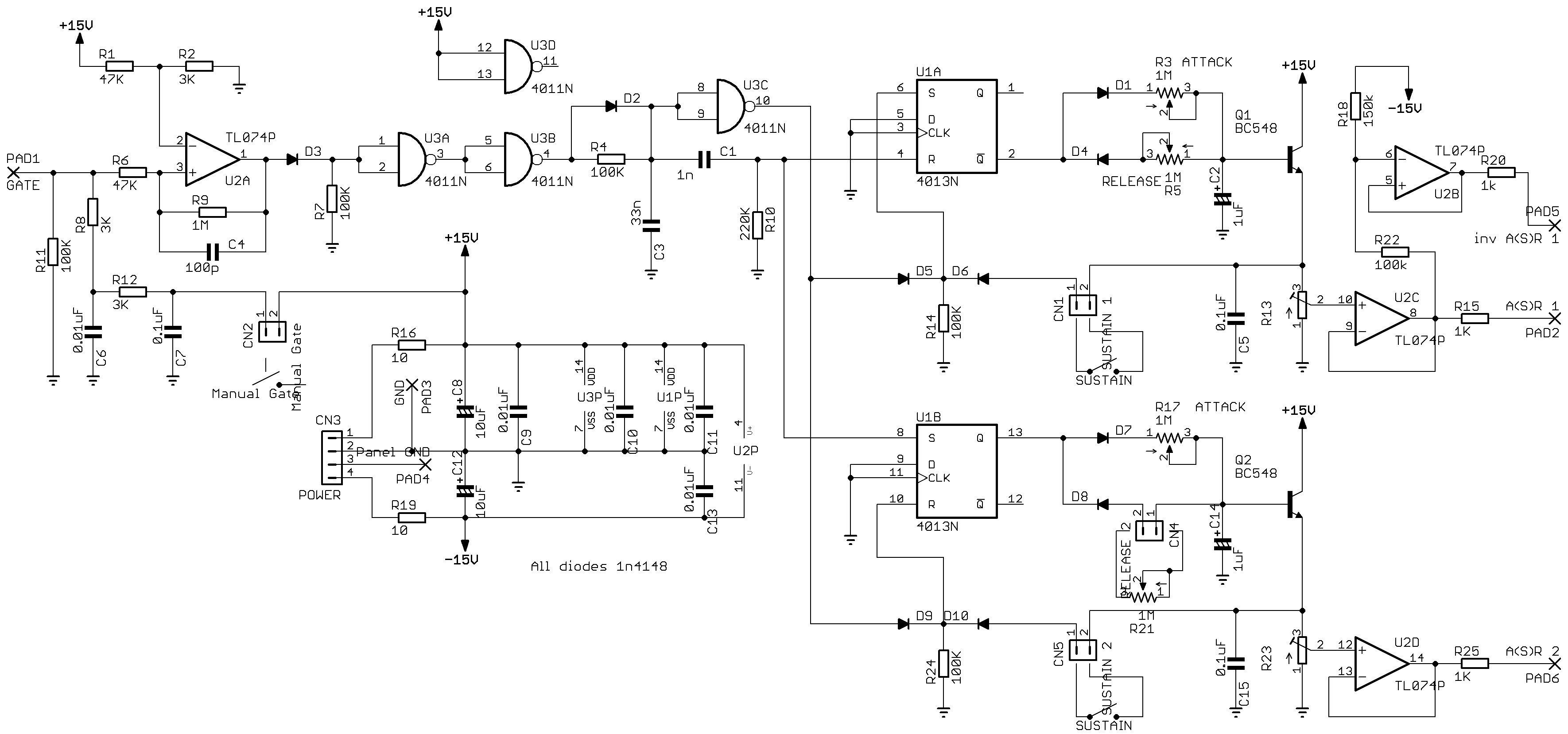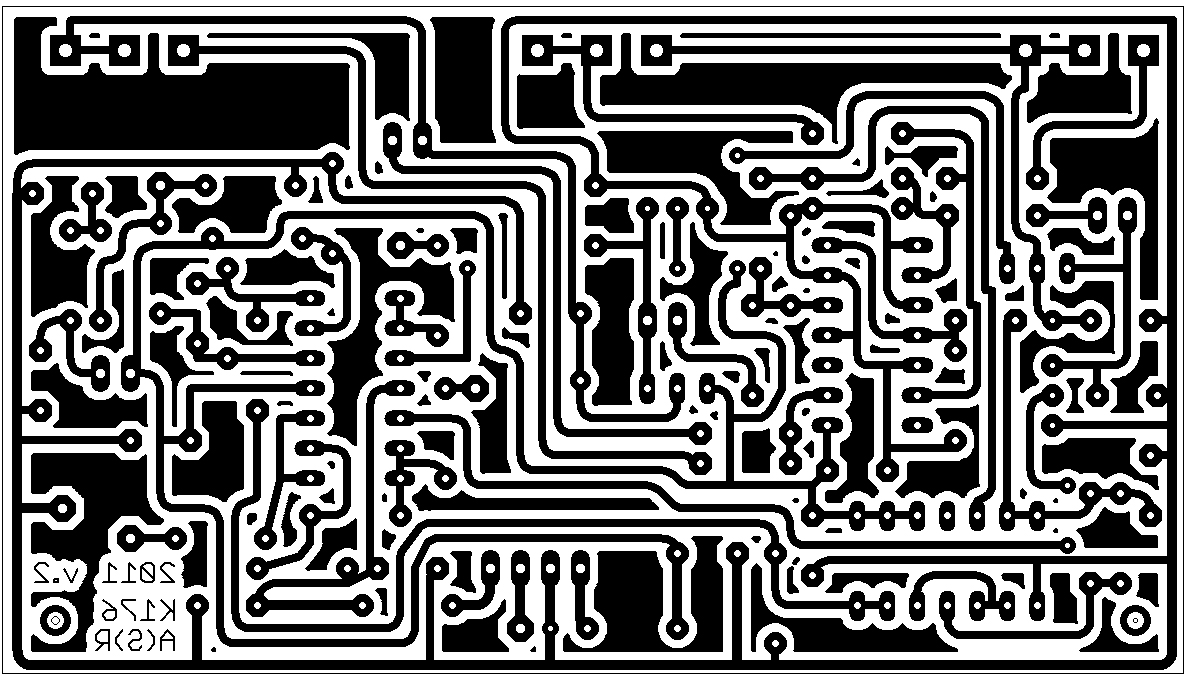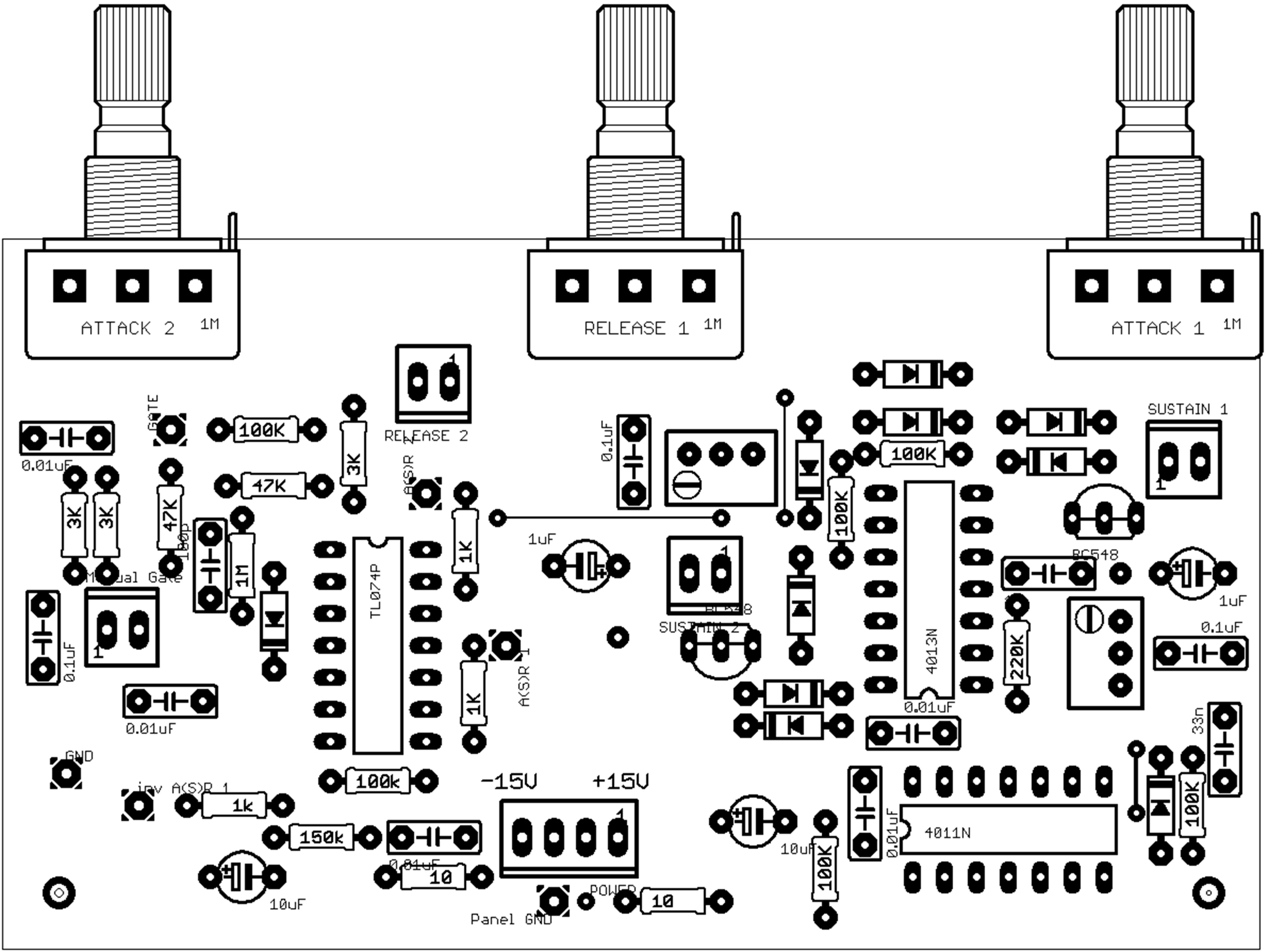 ---
< Multifunction LFO - EG Generator by Osamu Hoshuyama | Schematics | Music Easel Adaptation - Envelope Generator by Aaron Lanterman >
< ADSR design by Nicolas Woollaston | Listbytype | Music Easel Adaptation - Envelope Generator by Aaron Lanterman >