< Soundlab Mark II VCO by Ray Wilson | Schematics | Linear VCO and CMOS Clock Driver by Scott R Gravenhorst >
Listbytype
---
DIY | VCO | MFOS | Ray Wilson | Sound effect
---
Sound Effect Oscillators by Ray Wilson as part of the Synth-DIY Experimenter Board ,page for this project is here with details ,pcb's on this project and BoM : http://www.musicfromouterspace.com/index.php?MAINTAB=SYNTHDIY&PROJARG=SOUNDLABMINIMARKII/page2.php&VPW=1024&VPH=506 ,from the notes there :
The "Sound Effect Oscillators" are as the name implies basically for sound effects. They are simple oscillators not meant for equally tempered music but as a signal source to produce bird calls, sirens, bells (via intra-oscillator modulation), drones, etc.
I must emphasize again that the oscillator is linear in response to voltage and not logarithmic.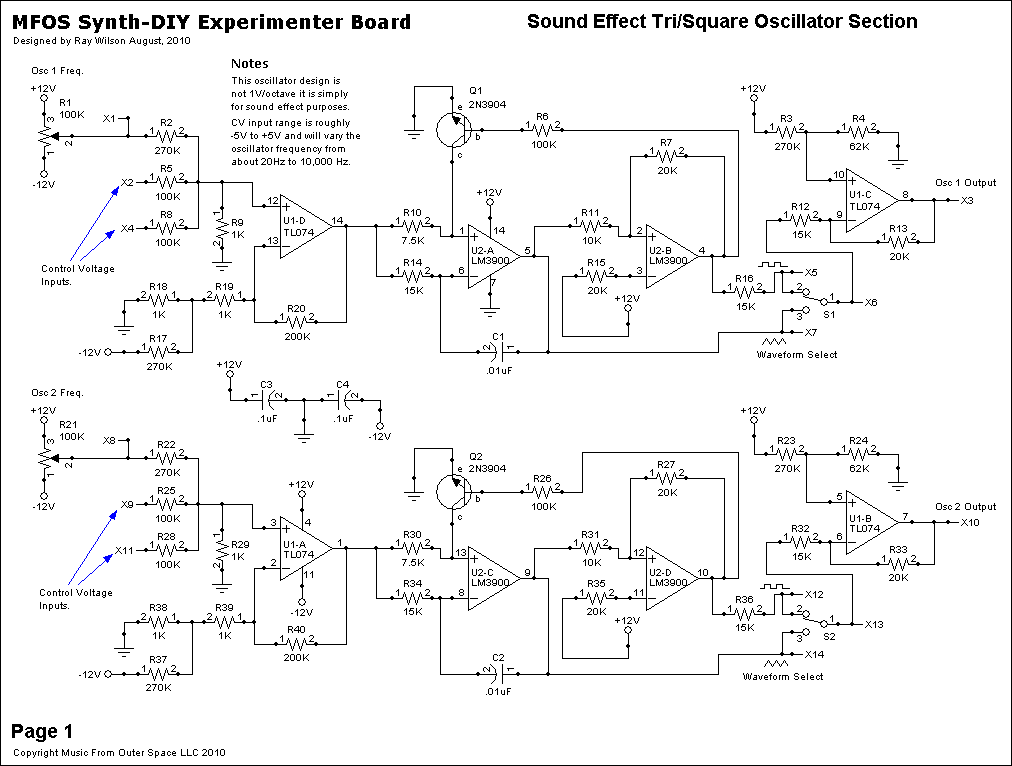 ---
< Soundlab Mark II VCO by Ray Wilson | Schematics | Linear VCO and CMOS Clock Driver by Scott R Gravenhorst >
Listbytype