< Serge Resonant Equalizer | Schematics | SUPER SIMPLE 12db RESONANT LOWPASS FILTER >
< Serge Resonant Equalizer | Listbytype | SUPER SIMPLE 12db RESONANT LOWPASS FILTER >
---
DIY | Filter | Fixed filter | Equalizer | Resonant | Carsten Toensmann | Moog | Parametric
---
T914 Extended Fixed Filter Bank by Carsten Toensmann ,for full description and schematics as well as demo of this Passive Moog Type Filter Bank visit : http://www.analog-monster.de/mmt914_en.html description taken from the page :
And yes - another Moog filter is cloned, the 914 Extended Fixed Filter Bank. Other synthesizer concepts call them Formant Filter, but anyway - these filters don't have any voltage control but attenuate or emphasize the signal content concerning a certain frequency band by manual control (potentiometer).
The T914 consists like the original 914 of 14 filter bands. There are a low pass filter, 12 band pass filters and a high pass filter. The center frequencies of the band pass filters are:
125 Hz 175 Hz 250 Hz 350 Hz 500 Hz 700 Hz 1000 Hz 1400 Hz 2000 Hz 2800 Hz 4000 Hz 5600 Hz
The behviour of the module is non-linear. If you process a square wave signal and enable all filter bands the output is no square but something complex with peaks and notches on the scope and it sounds much more "vivid" than the input does.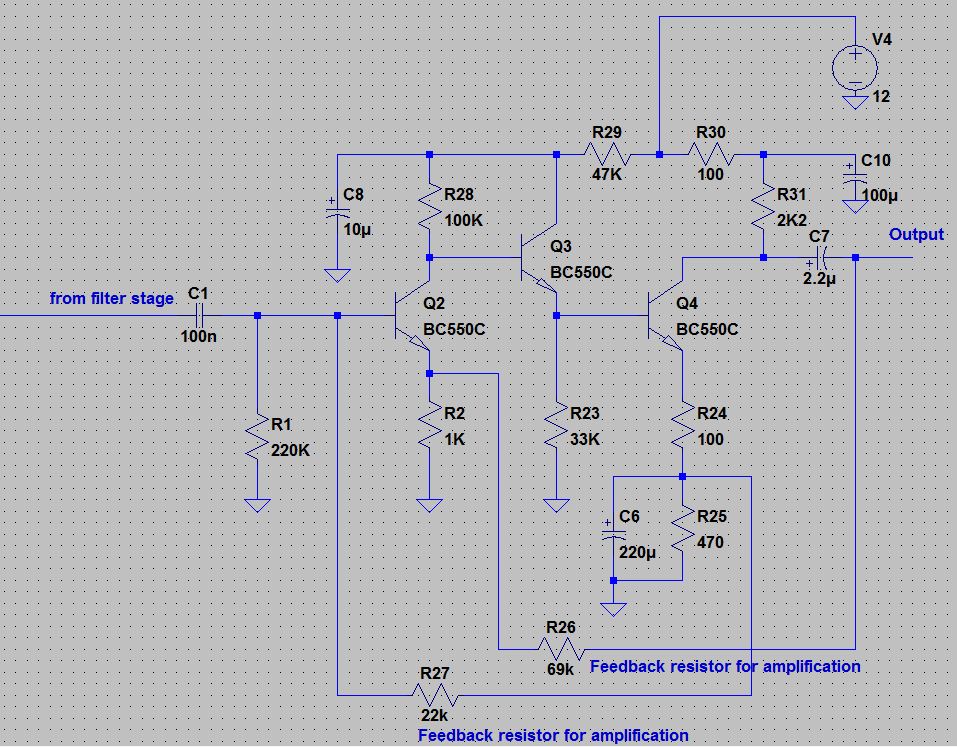 ---
< Serge Resonant Equalizer | Schematics | SUPER SIMPLE 12db RESONANT LOWPASS FILTER >
< Serge Resonant Equalizer | Listbytype | SUPER SIMPLE 12db RESONANT LOWPASS FILTER >