< Paia 2700 BPF and LPF | Schematics | Four pole Lowpass Filter >
< Paia 2700 BPF and LPF | Listbytype | Four pole Lowpass Filter >
---
DIY | Filter | VCF | Jim Patchell | Paia | BPF
---
VCF by Jim Patchell ,based on the original Paia VCF and part of his SMB Cheese Project ,the whole page dedicated to this project with full documentation kindly shared by Patchell is here http://www.noniandjim.com/Jim/SMBCheezy/SMBCheese.html , from his notes on this VCF :
The first synthesizer filter I ever built and used was the PAiA 2720 band pass filter. This filter used a twin T notch filter in a feed back loop of a transistor amplifier to make a band pass filter. It was tuned with a single diode in one of the T networks.. Well, I am going to do something similar. Rather than use a diode to tune the thing, I thought I would try an OTA to do the tuning.. Other than that, it is pretty similar to the original Paia version from back in 1973.
The VCF will have a frequency control, as well as a control voltage attenuator for the ADSR and a control attenuator for the Midi Control signal. The control attenuator has the property and the gain will be variable from -1 to +1 gain. This way, the control voltages can make the pitch either go up or down. No polarity switches required.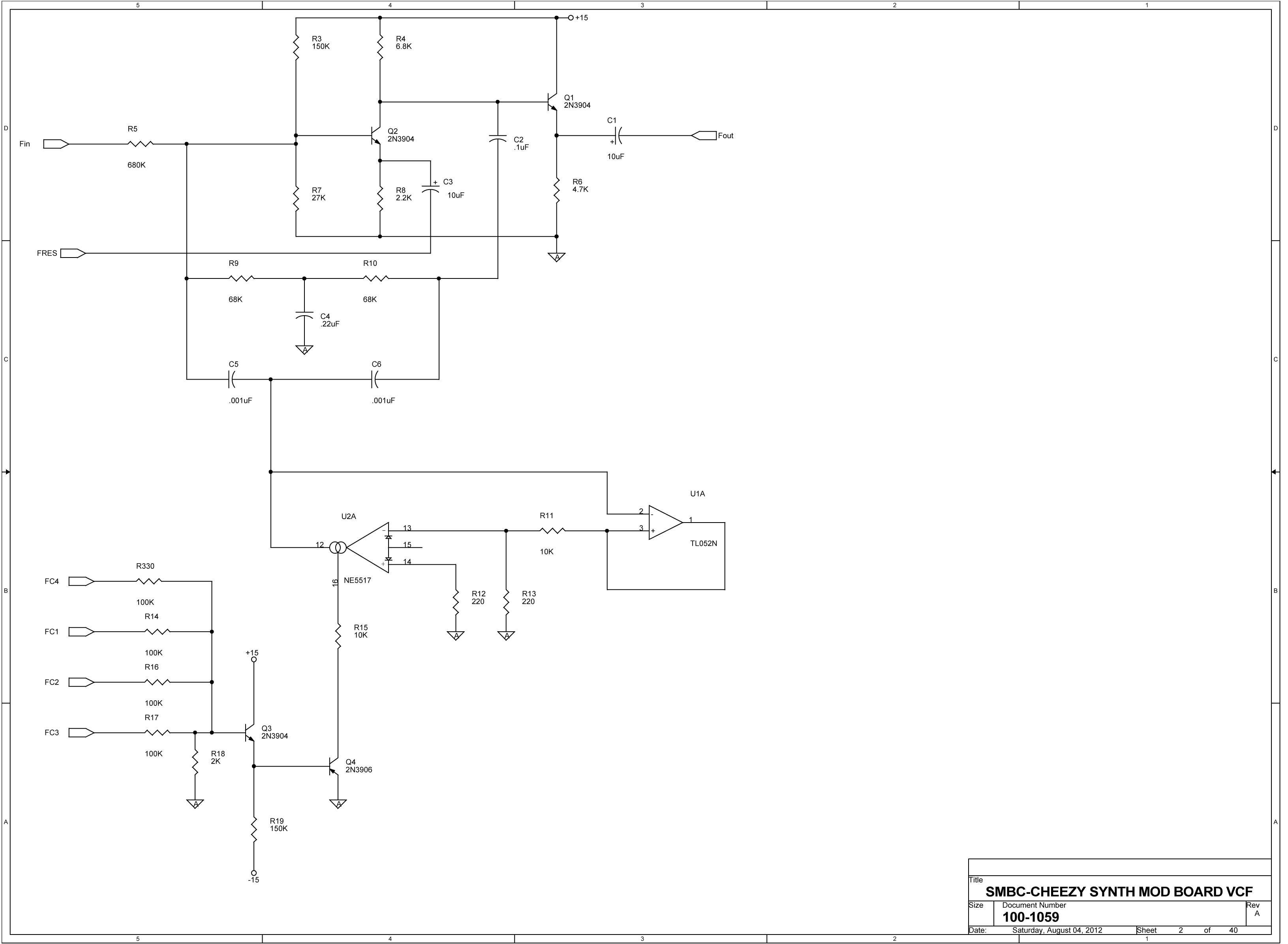 ---
< Paia 2700 BPF and LPF | Schematics | Four pole Lowpass Filter >
< Paia 2700 BPF and LPF | Listbytype | Four pole Lowpass Filter >