< Triangle thru zero VCO | Schematics | PLL FREQUENCY MULTIPLIER MODULE >
< Triangle thru zero VCO | Listbytype | The XR-VCO Project >
---
DIY | VCO | VCDO | Wave Table | Tom Wiltshire | Electric Druid | PIC16F
---
Voltage-controlled digital oscillator VCDO1 by Tom Wiltshire ,visit Electric Druid homepage http://www.electricdruid.net/index.php for a full detailed PDF on this Oscillator ,and more digital based synthesizer modules along with ASM code and assembled HEX code . From the description on this Oscillator given there :
A single chip 1V/Oct voltage controlled digital oscillator, with 20 waveforms in a scannable wavetable.
The VCDO uses a PIC 16F1847 microprocessor to create a versatile and simple voltage-controlled 8-bit digital wavetable oscillator. All oscillator parameters are controlled by 0-5V control voltages. The chip has a native exponential control response, making interfacing with 1V/Oct control voltages very simple, even without an exponential convertor.
Main features of this Oscillator :
- Exponential frequency response with no exponential convertor - 10 octave note range from 8.18Hz to 8372Hz - Main Oscillator with 16 waveforms arranged as a wavetable - Separate Sub Oscillator with 8 waveforms at four octaves - Bitcrushing effect - Glide/Portamento - 8-bit, 62.5KHz sample output rate - Easy interfacing to control voltage mixers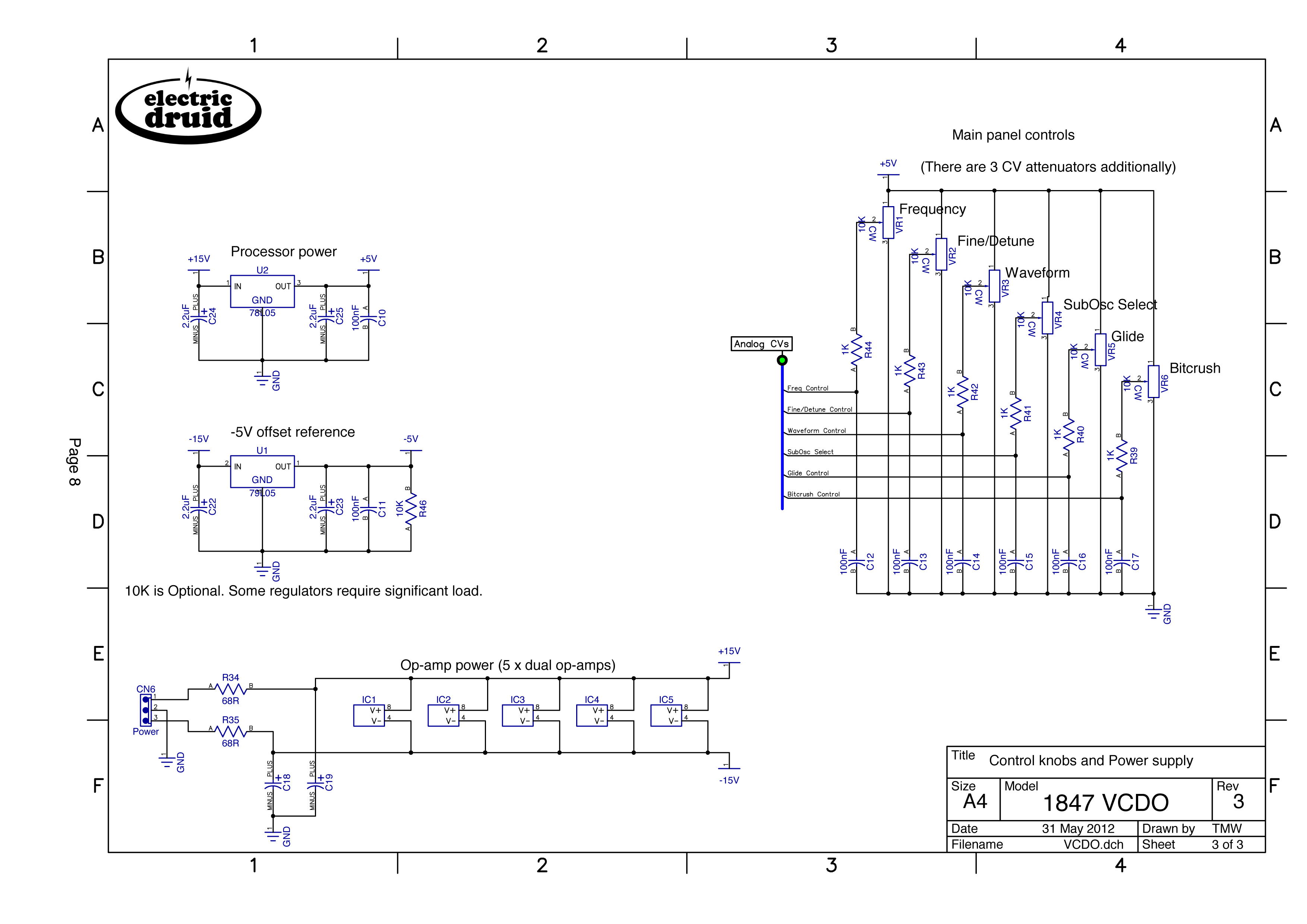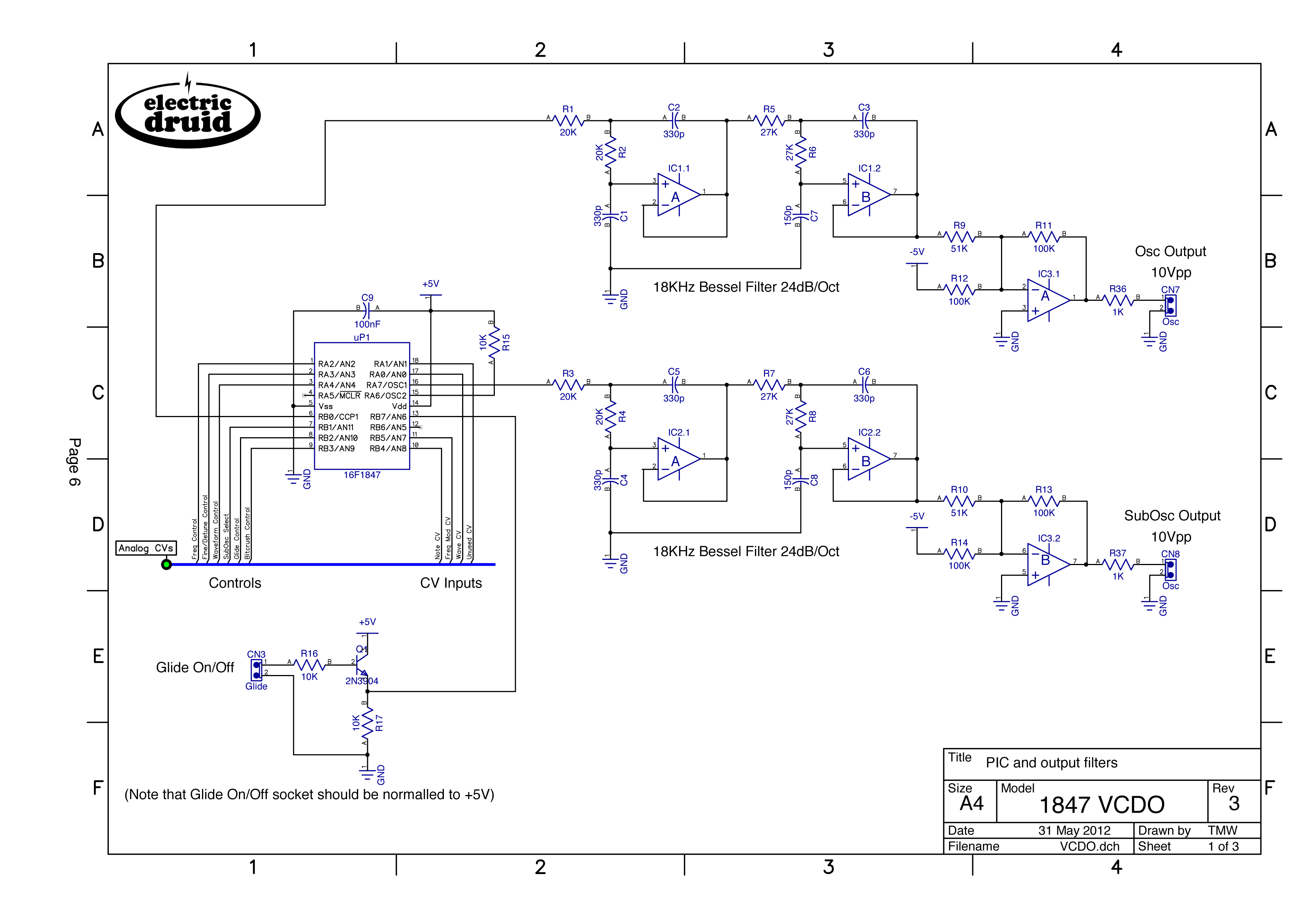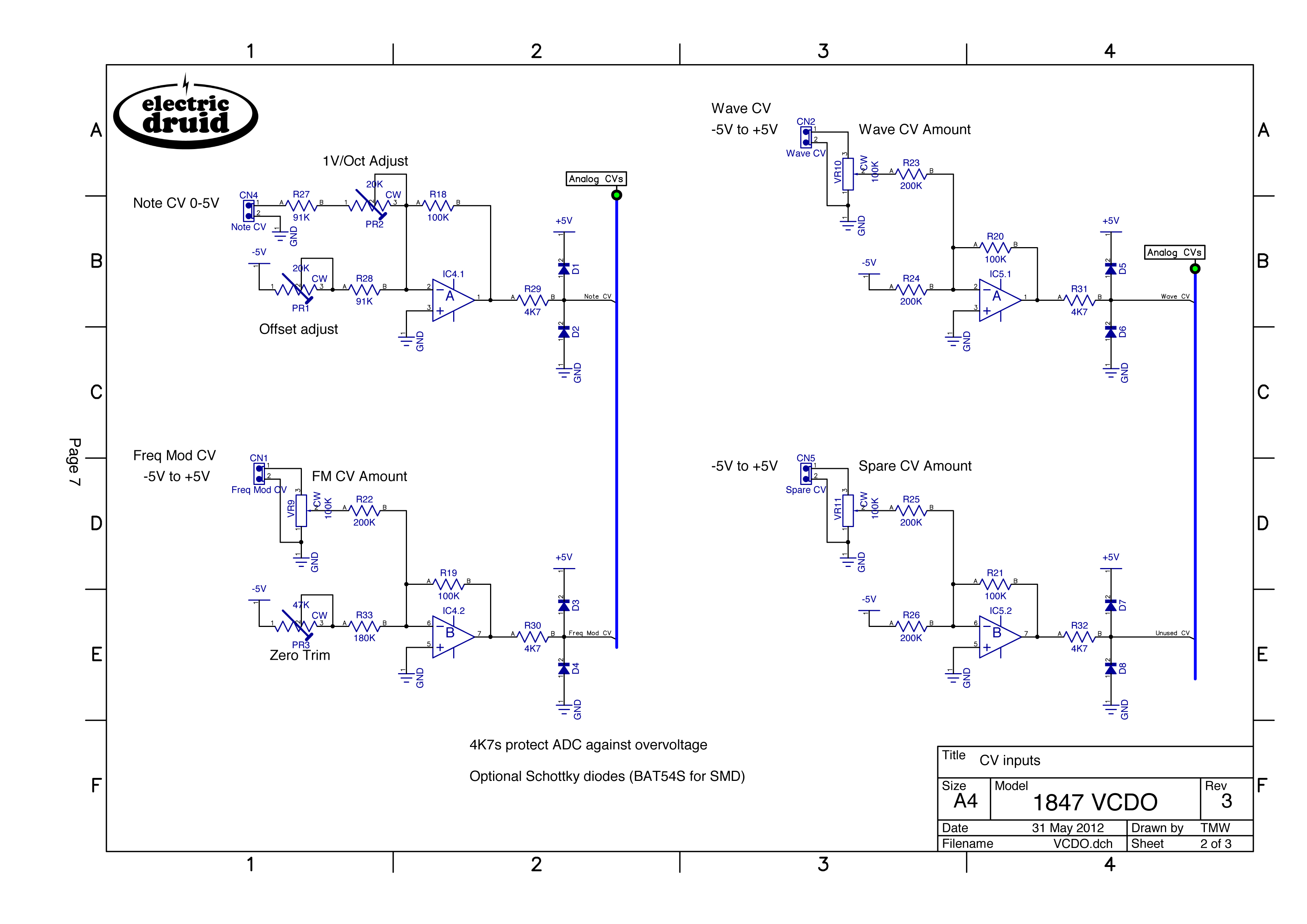 ---
< Triangle thru zero VCO | Schematics | PLL FREQUENCY MULTIPLIER MODULE >
< Triangle thru zero VCO | Listbytype | The XR-VCO Project >