< Morphing Programmer | Schematics | Fonitronik Simple Divider >
< Steiner Microcon Project | Listbytype | Fonitronik Simple Divider >
---
DIY | Divider | Sub octave | Nyle Steiner | Synthasystem
---
Frequency Divider by Nyle Steiner ,here is the page dedicated to this module http://user.xmission.com/~dingebre/Freq_Divider.html this transistor based divider is described on the page :
This module divides the incoming signal. It contains two sets of dividers. The first one divides by 2 (1 octave), 4 (2 octaves), and 8 (3 octaves) and mixes these sub-octaves in the output (Octave Mix 1, 2, and 3). This whole mix can also be shifted with the top Octave Selector switch.
The second divider divides by 3, 5, 7, 9, 11, or 15 and mixes this signal into the output. This signal can also be shifted using the bottom Octave Selector switch.
visit http://user.xmission.com/~dingebre/Project.html for more info in the Synthasystem Modular ,details on the construction and PCB's ,as well as the subforum http://electro-music.com/forum/index.php?f=189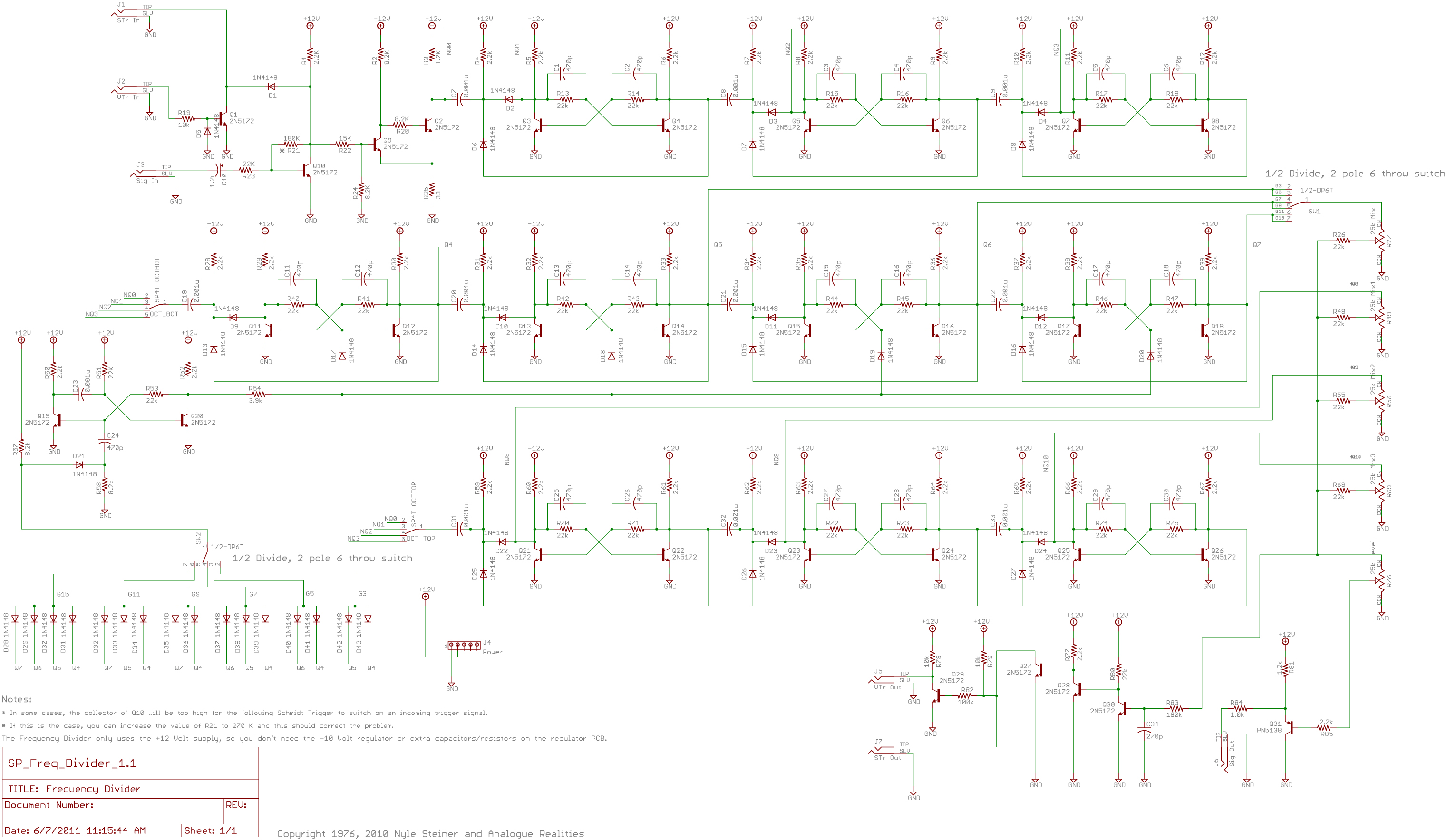 ---
< Morphing Programmer | Schematics | Fonitronik Simple Divider >
< Steiner Microcon Project | Listbytype | Fonitronik Simple Divider >